We need your help in finding our next JH/HS Principal! If you have a connection to someone that would be good for our district. Please take a moment to ask them to consider applying. We will review applications on Monday (Nov. 22nd). The QR code to apply is below.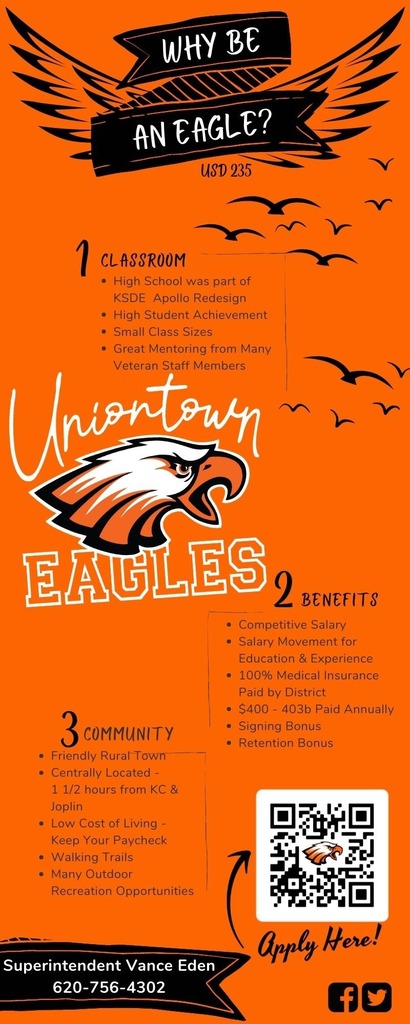 Over 500 students, staff, and guests enjoyed a wonderful Thanksgiving lunch at WBE today. We were very happy to have so many parents and grandparents attend. Thank you to our kitchen staff for their hard work preparing the meal, thank you to our FFA members for their help cleaning tables, and thank you to the Bourbon County Sheriff's department their help on the serving line.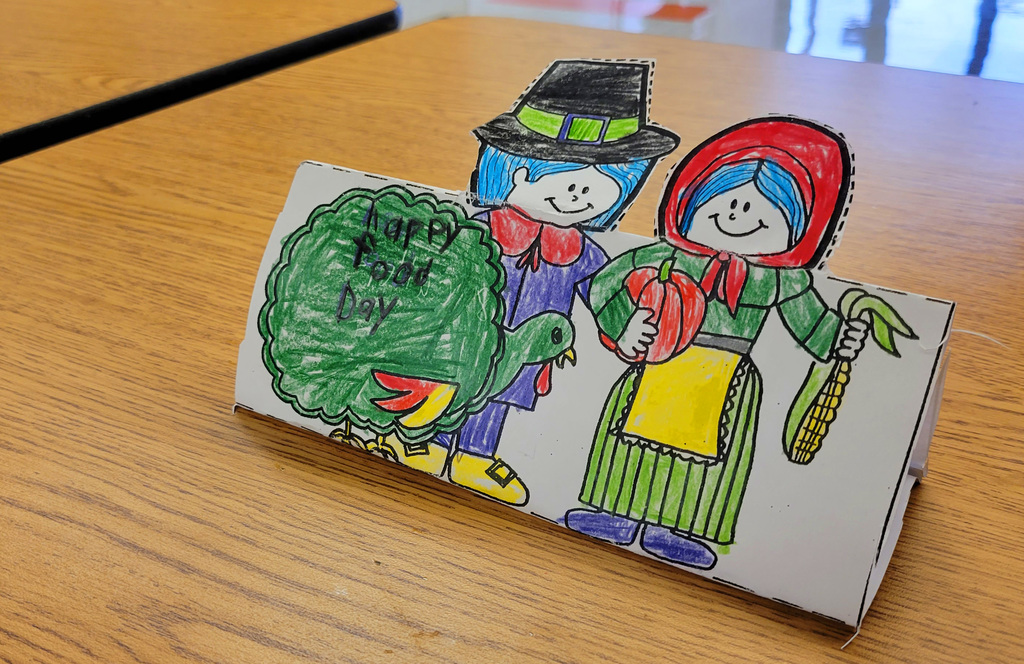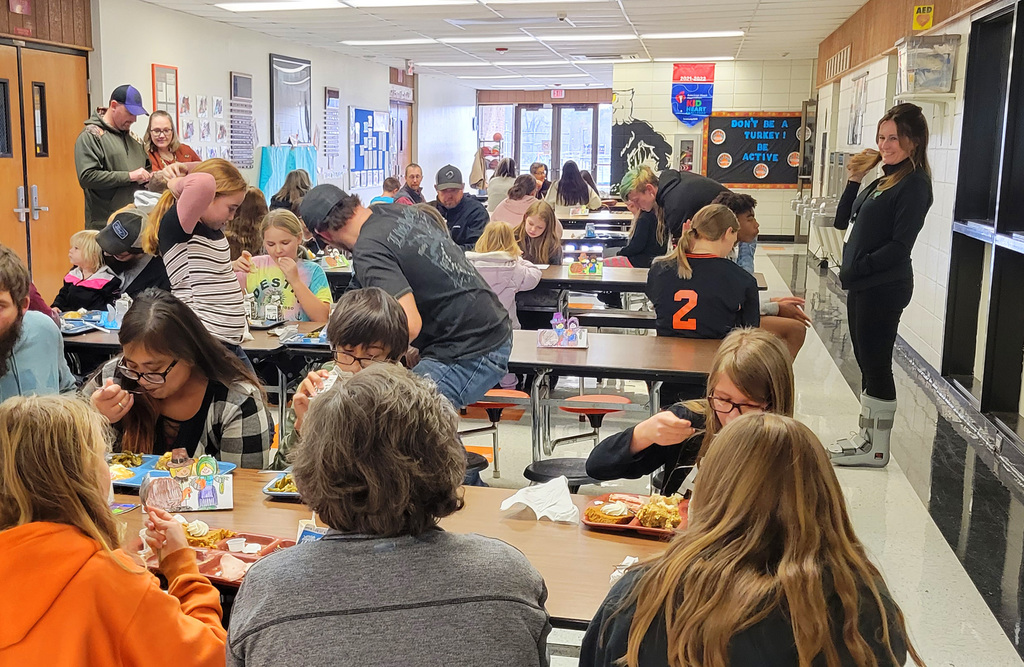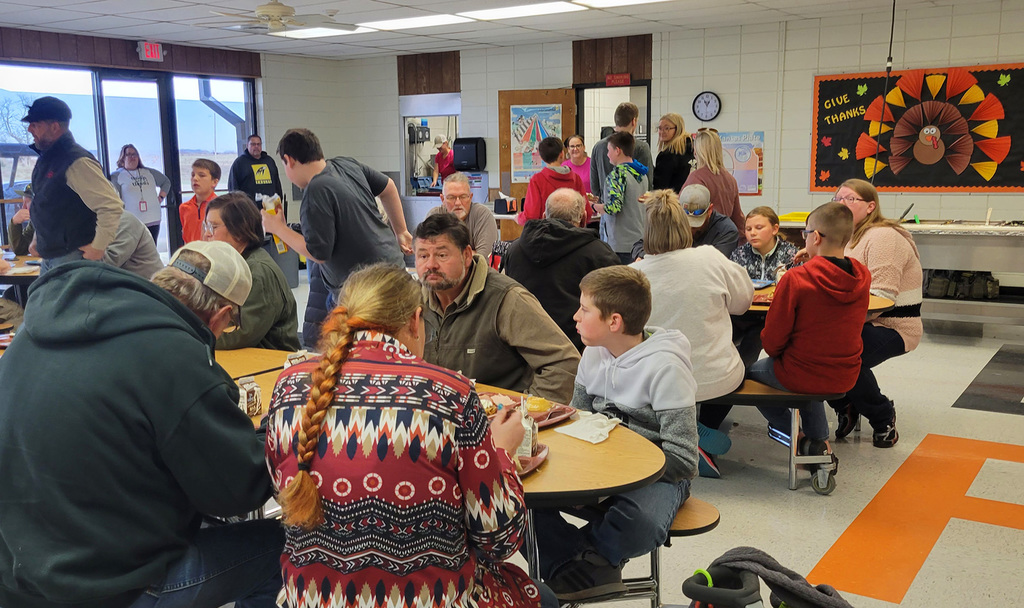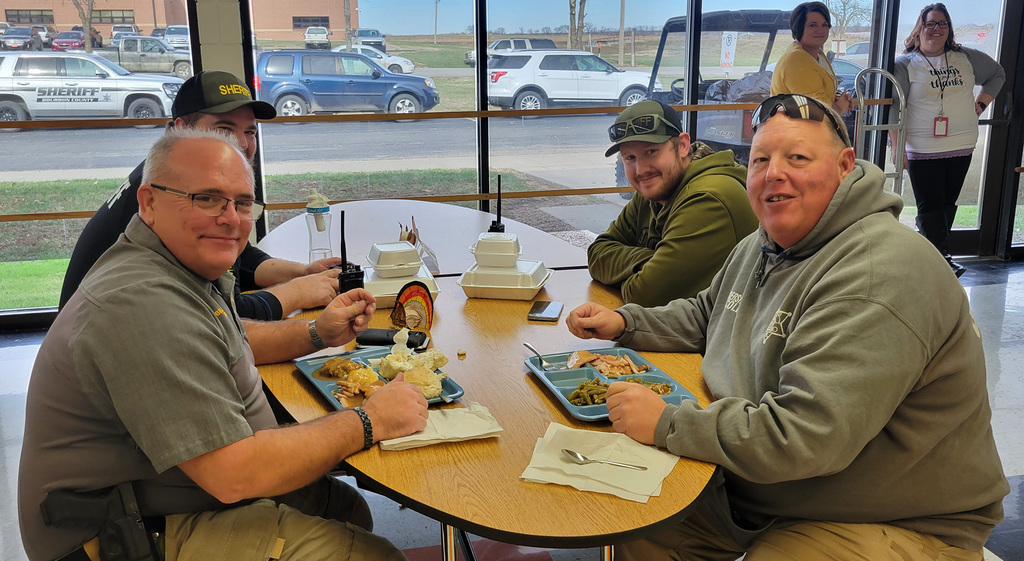 JH Basketball at Pleasanton has been canceled for this evening (11-15). A makeup date is still being worked out. Sorry for the inconvenience.

Incredible day at the Southeast District FFA Leadership Development Event! Over 20 schools from across the district competed. We had teams competing in FFA Ritual, Parliamentary Procedure and Information exams at the Chapter, Intermediate and Greenhand level. We will take specific team pictures with their awards later this week. ✨Champion Team-Greenhand Div.✨ 2nd Place Parliamentary Procedure Team which qualifies them for state Newt Reed (Chairman), Lane Stewart, Klara Stock, Tater Ames, Jaci Marlow and Colter Powell 1st Place Team in FFA Information Test Newt Reed- 2nd Place Individual Jiyah Middleton- 4th Place Individual Klara Stock- 6th Place Individual Colter Powell- 10th Place Individual (tie) Lane Stewart- 10th Place Individual (tie) 2nd Place Team in FFA Ritual Lane Stewart (Master Ritual), Klara Stock, Newt Reed, Jiyah Middleton, Ella Shelton, Colter Powell, Jaci Marlow ✨Champion Team- Intermediate Div.✨ 1st Place Team in FFA Ritual Madi Shepard, Masen Powell, Nellie Earnest (Master Ritual), Andruw Martin, Macy Schoenberger, Janae Griffin (Master Ritual) 2nd Place Team in Parliamentary Procedure Andruw Martin (Chairman), Nellie Earnest, Madi Shepard, Mason Powell, Macy Schoenberger, Janae Griffin ✨Chapter Division✨ 6th Place Team in FFA Information 8th Place Team in FFA Ritual Byron Fry, Joaquin Marin, Adysin McCarley, Brycen Stewart, Emiley Greenway, Addisyn Hall


The book fair is on it's 3rd successful day. It will be open until the end of school Friday. We are still offering the eWallet. It is a convenient way for adults to add money for their child to spend at the book fair. This link will take you to the homepage where you can add funds to an eWallet. Thank you for your support.
https://www.scholastic.com/bf/westbourbonelementaryschool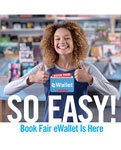 We need your help! A grant has been identified that we can apply for to reconstruct the walking trail in concrete at an ADA-compliant width of 5 feet. I'm needing to collect local letters of support in order to proceed. It doesn't need to be anything fancy, just something typed or handwritten that indicates one or all of the following in your own words. Additional activities that the trail could be used for if repaired and the cracks and gaps didn't exist (roller skating, inline skating, skateboarding, pushing a stroller, running, etc). This also would contain American Disabilities Act activities (walking with a cane or walker, wheelchair use, etc) Your perceived safety concern due to the large cracks and gaps and the potential for injury that it can cause (trip hazards, sprained ankles, etc). The value that the trail brings to the community as an accessible activity (social impact, community pride, etc) We only found out about this grant last week and will need to submit all letters and grant paperwork on Tuesday of next week. I'm asking that you try to get those letters to me by Monday the 14th. They can be emailed, mailed, or dropped off personally at the High School. Please share this message and encourage participation by individuals and businesses. Thanks -Vance Eden
veden@uniontown235.org


UHS Seniors and Student Council are planning the annual Veterans Day assembly. It will take place at 9:00am on Friday, November 11. If you are a local veteran and would like to attend, we would LOVE to have you. You do not have to be UHS alumni -- ALL Veterans are welcome. If possible, please call Mrs. Hays at UHS to get your name on the list (620-756-4301), but you are also welcome to come unannounced at 8:00am on Nov 11. We'll check you in and welcome you to the hospitality room for coffee and doughnuts prior to the assembly.

The West Bourbon Elementary Book Fair will be happening next week, November 7-11, 2022. The book fair will be during school hours in the West Bourbon Elementary Library. For more information you can contact Angela Nading at the elementary school or a link to the book fair homepage has been included.
https://www.scholastic.com/bf/westbourbonelementaryschool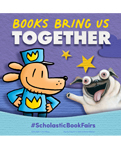 There has been a last-minute schedule change for the Junior High basketball games in Yates Center tonight. The first games will now begin at 5:30pm.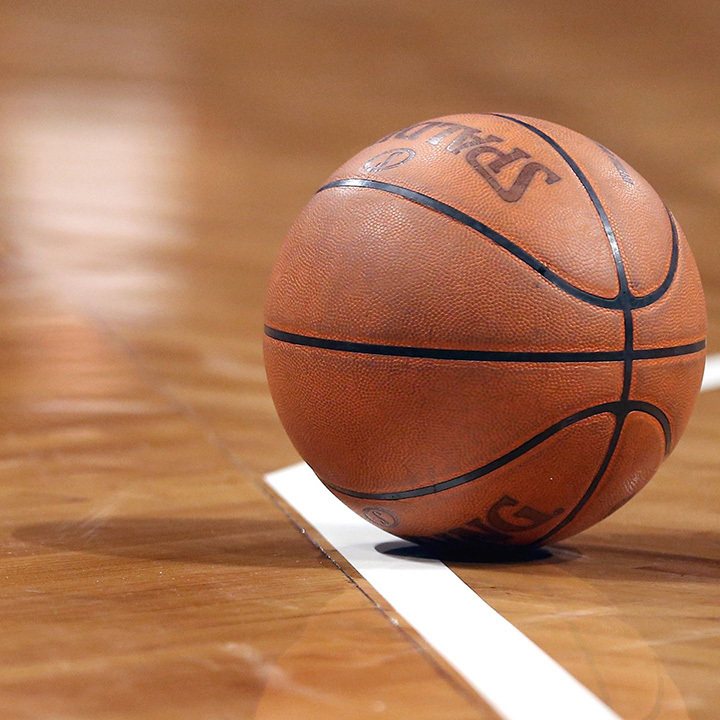 WBE students are collecting Pop Tabs for Ronald McDonald house. The competition between the classrooms will continue until Spring Break. Currently, 2nd grade is in the lead with 13.5 pounds of pop tabs, but Preschool is close behind with 12.6 pounds!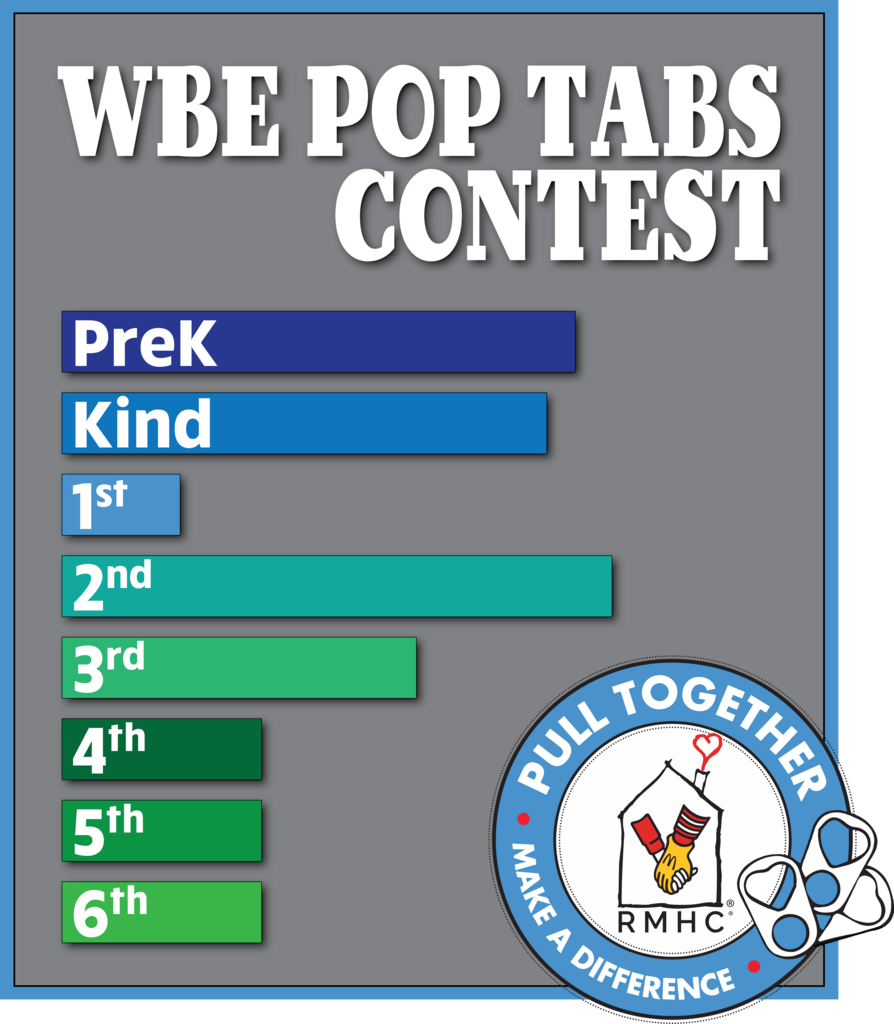 The math team competed at Emporia State today. Out of 20 teams, the Algebra Team consisting of Emiley Greenway, Daeson Davidson, and Reese Gorman placed 1st. Emiley also placed 3rd in the individual algebra test. Also a shoutout to Kyle Franks on placing 3rd in the Geometry individual.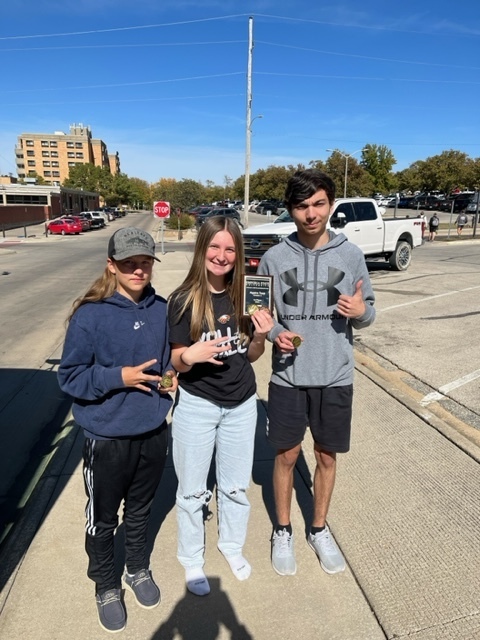 Ken Lyons and Ed Scott from the Fort Scott Rotary Club presented each of our WBE 3rd graders with a personalized dictionary today. We are very grateful that they have been visiting WBE for the past 20 years to make this generous donation.
Uniontown Girls Golf comes to an end after Day 1 at the State Tournament Tournament in Hutchinson Monday. Reese teed off early in some tough cold and windy conditions. We got off to a great start but had a little trouble in the middle of the round on a couple holes and then finished strong coming up 5 strokes short of making the Day 2 cut. We are very proud of her accomplishments this season and look forward to what next season might bring. Congratulations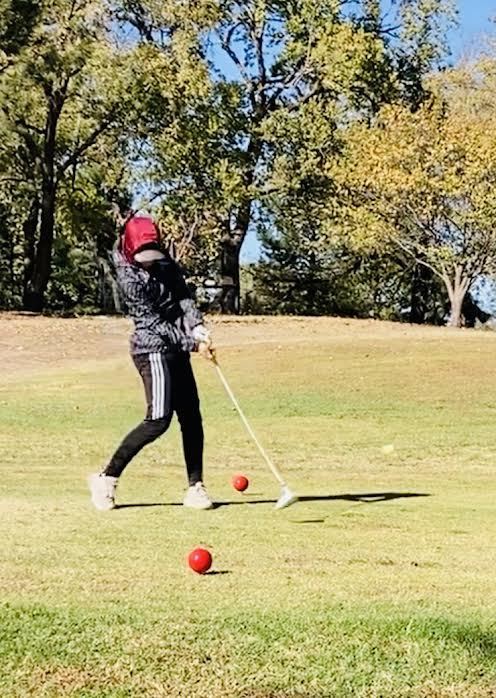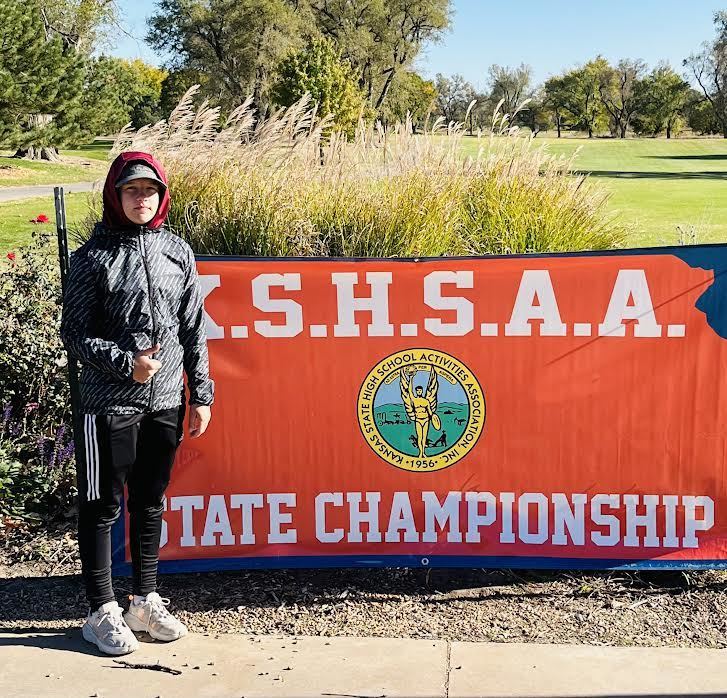 Attention Eagle Fans. Our FB Game with Colgan has been Moved to Thursday this week @ 7:00 PM . Hope to See you there.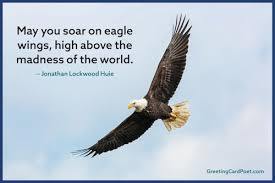 Just a reminder, there will not be K-6 After-School Program on Wednesday and Thursday of this week due to Parent/Teacher Conferences. We will miss the kids, but we know they are going to enjoy the extra time with their families. We look forward to seeing them on Monday! :)

Very successful cross-county league meet! Medalists were Zoey Hull 7th place in varsity girls, Aedan Miller 3rd in 8th-grade boys, Artie Pollreis 2nd in 8th-grade boys, and Riley Jackson league champion with 1st place in 8th-grade girls. All others did a fantastic job!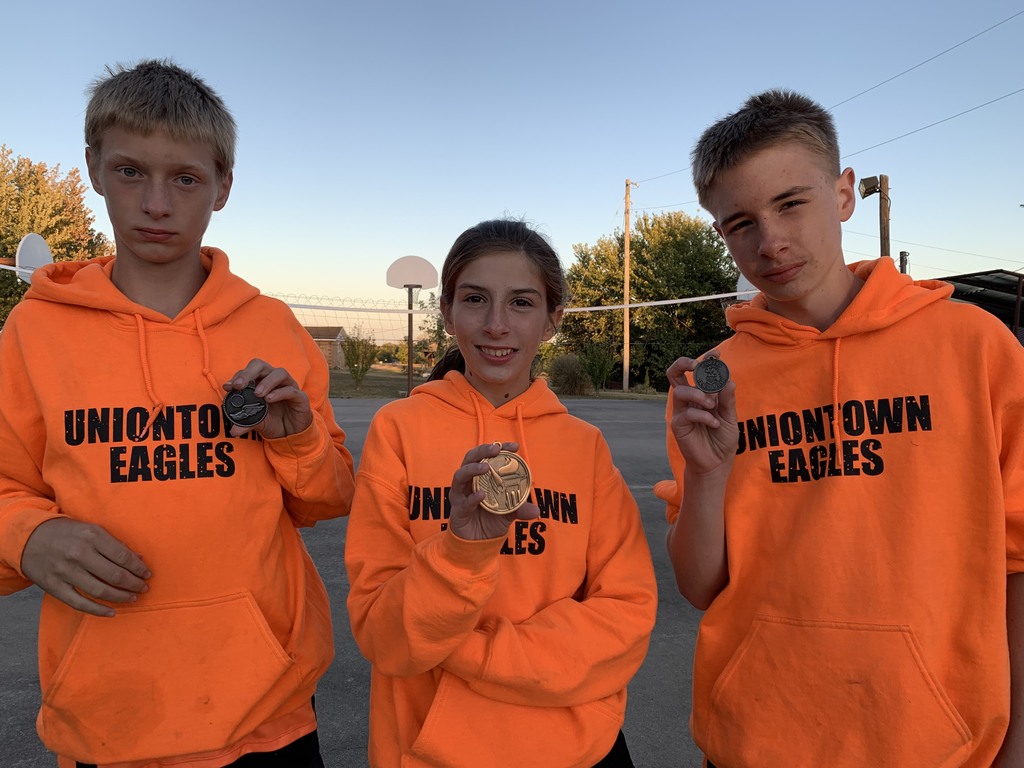 Congratulations to our staff and students for receiving the following KSDE Star Recognition Awards! Academically Prepared- Copper Graduation- Silver Post-Secondary Effectiveness- Copper Commissioners Award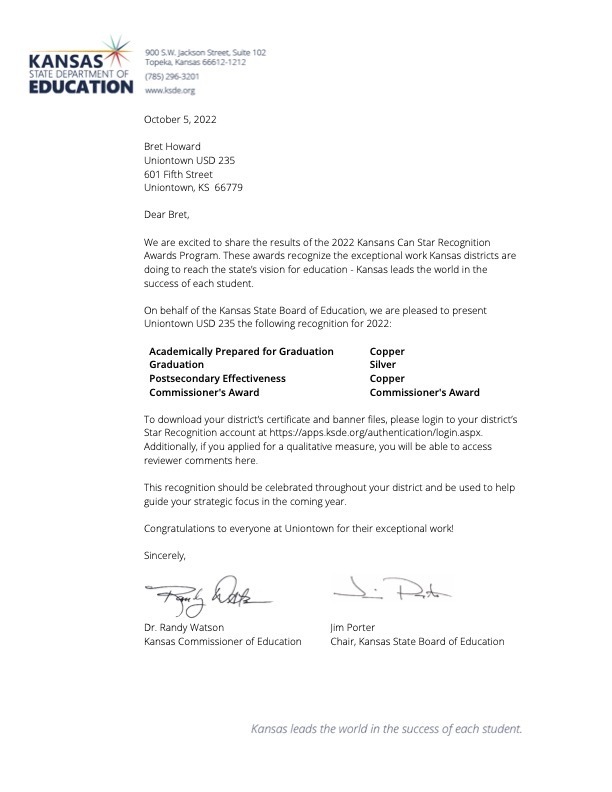 It's important that we look out for each other.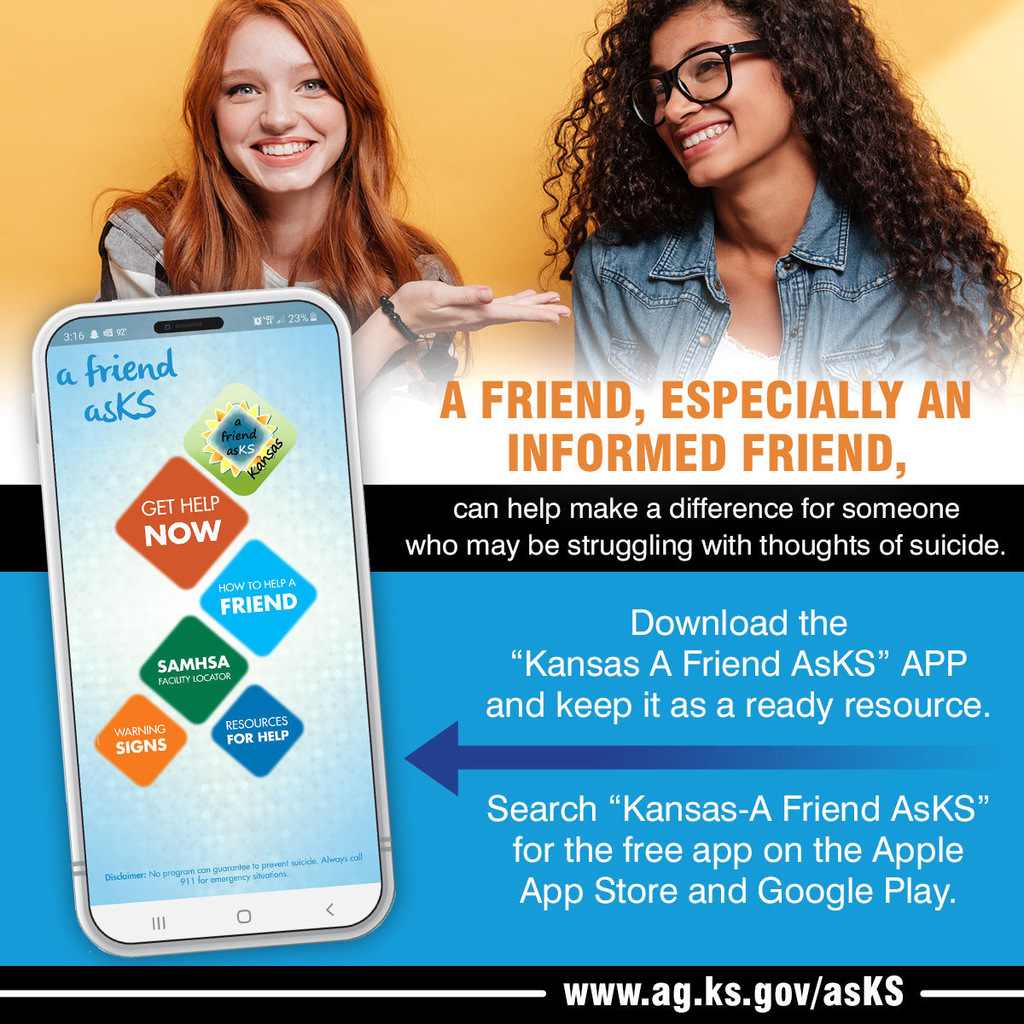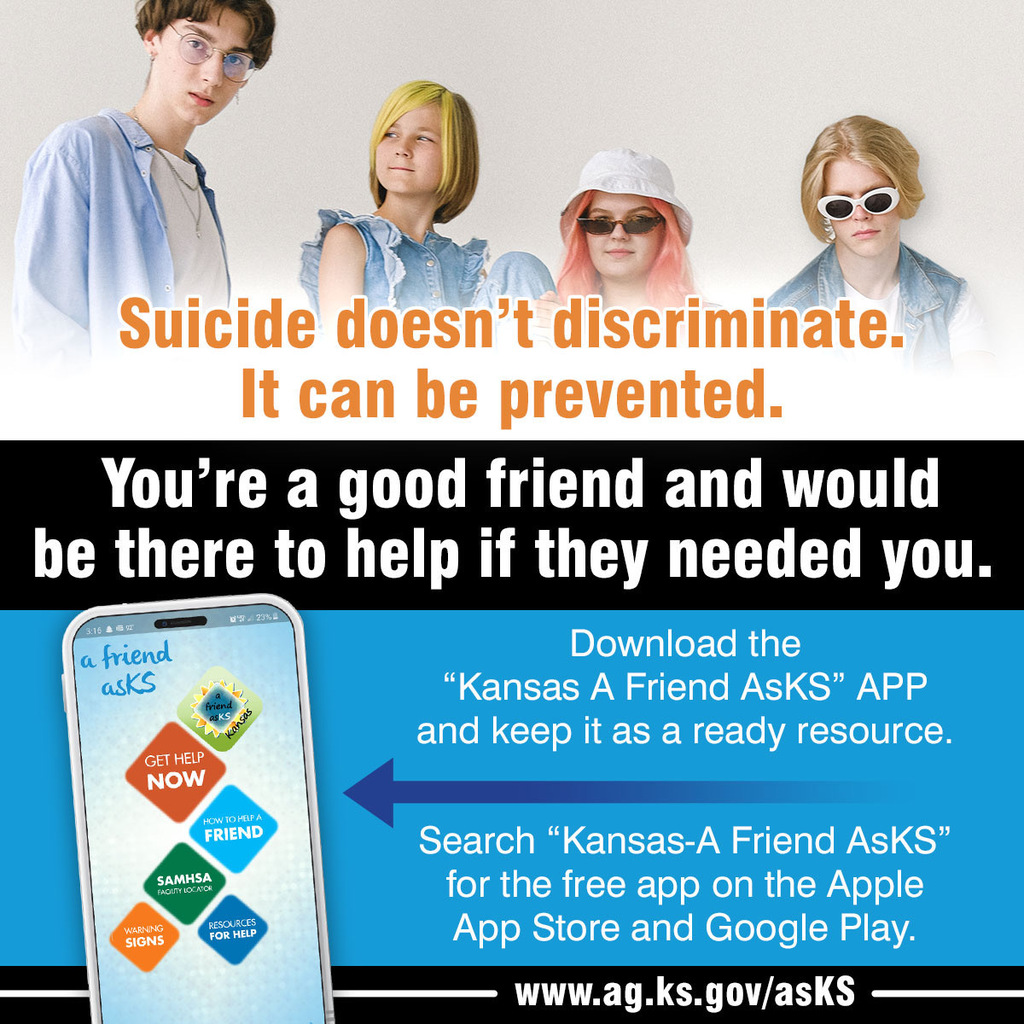 Reese Gorman qualifies for State Golf in Hutchinson next week! After the 4 top teams they take the next 6 individuals and her 105 was the cutoff. She will play again in next Monday representing Uniontown. Congratulations Reese we are all proud of your hard work!