These WBE students placed in the top 5 in their age division in the "Learnin' the Ropes" Jump Rope Competition. There were over 3,200 competitors participating in this event from 59 different schools, 23 different states, 6 countries and 3 continents. Congratulations, Eagles!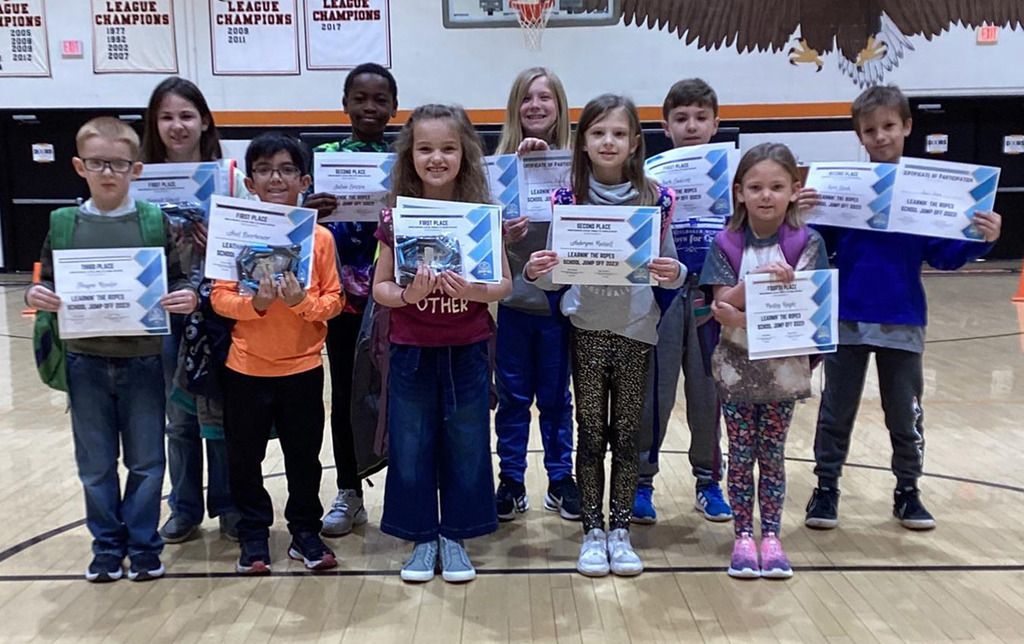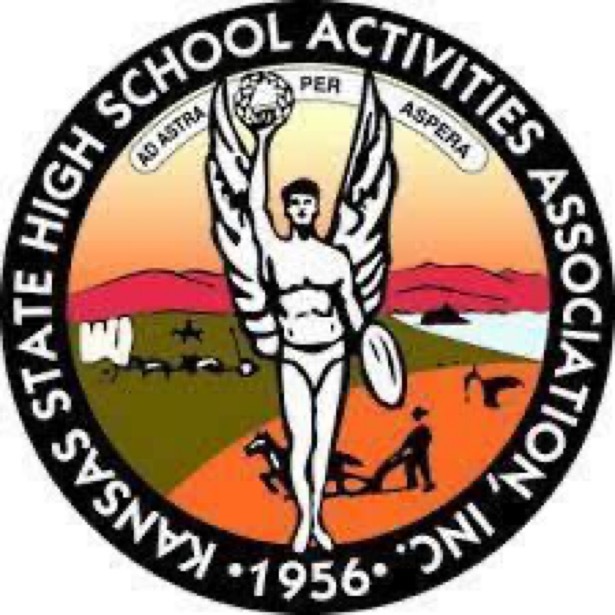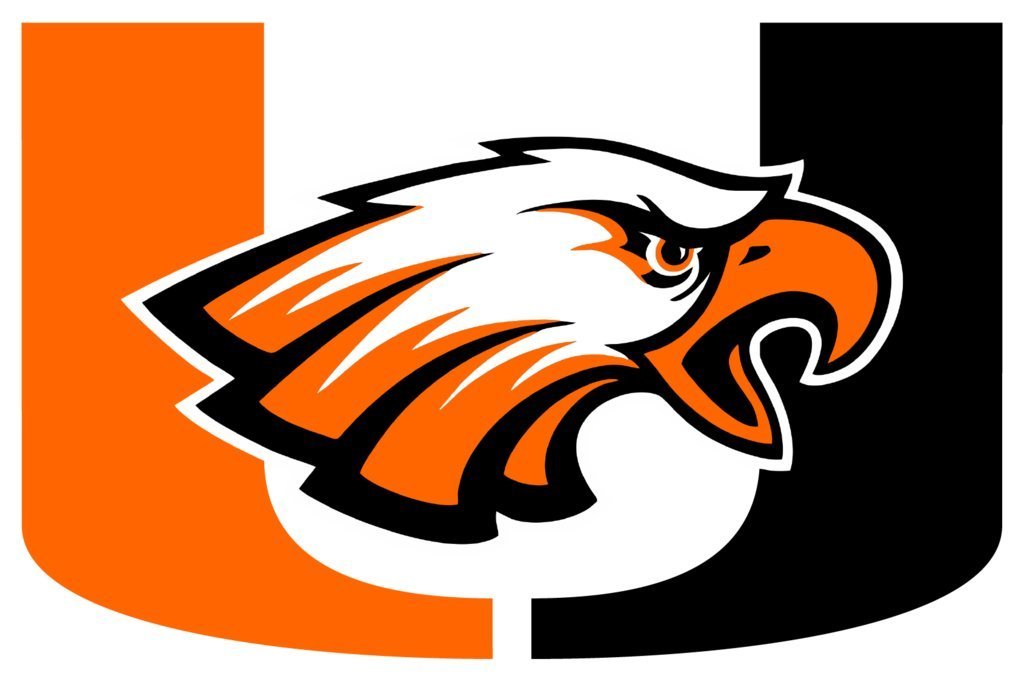 Student Spotlight of the Week in Industrial Tech class. Andruw Martin just finished this heavy duty reloading bench for his dad. They wanted it tall enough to stand and work but also be able to roll it around if needed. We have a lot of nice projects this year.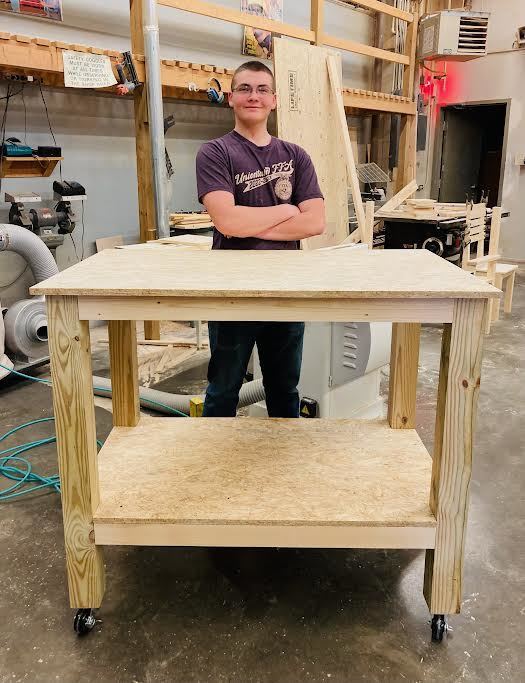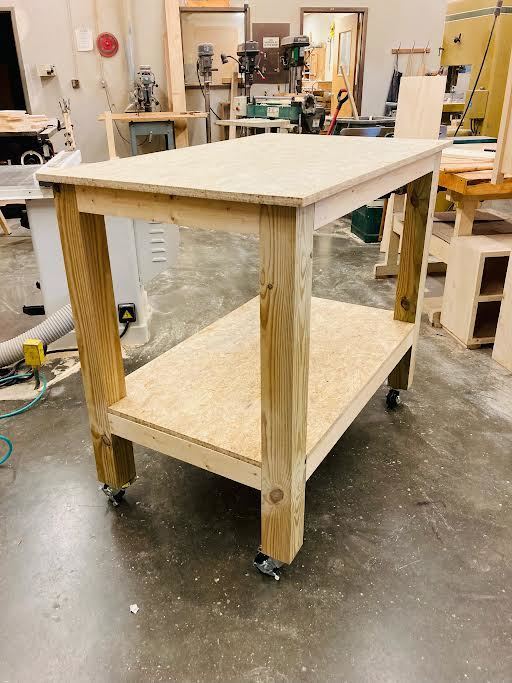 School Resource Officer Turner gave our WBE kindergarten students a tour of his patrol car this afternoon. The students were very excited to see inside.

Fitness Center: The wrestling mats have been picked up and all of the fitness equipment is back in the fitness center. Regular hours and access are now in effect. Thanks,
Three days to go until the Spring Family Night on March 23rd from 5:00 - 7:00! Come out with your family to attend the event full of fun activities and free books! If your child is in the after-school program, there will NOT be buses on Thursday!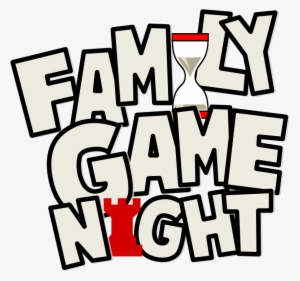 The Uniontown Math Team traveled to Iola before spring break and competed against 10 other teams. Uniontown placed 2nd and brought home 10 first place medals, 5 second place medals, 8 third place medals, 7 fourth place ribbons, and 1 fifth place ribbon. Uniontown students did very well competing against multiple 4A schools.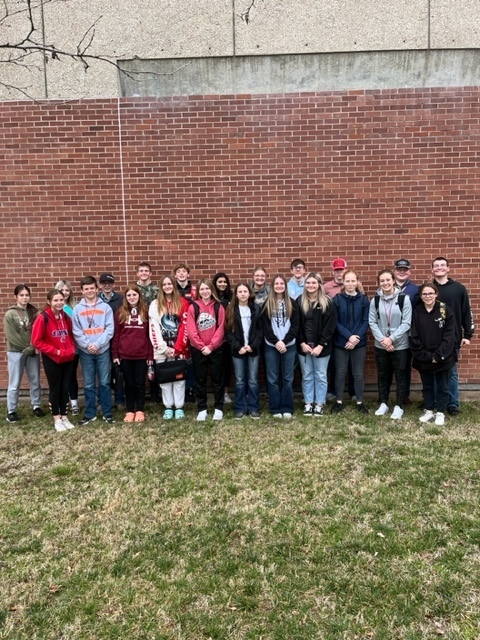 Hey Eagle Parents & Grandparents; Your Winter Sports Athletes will be Honored at our Winter Sports Banquet this Tuesday March 21st at 6:30 PM. We hope to have you join us . Your Student Athletes really enjoy having you Share in this annual event. The more the Merrier !!!!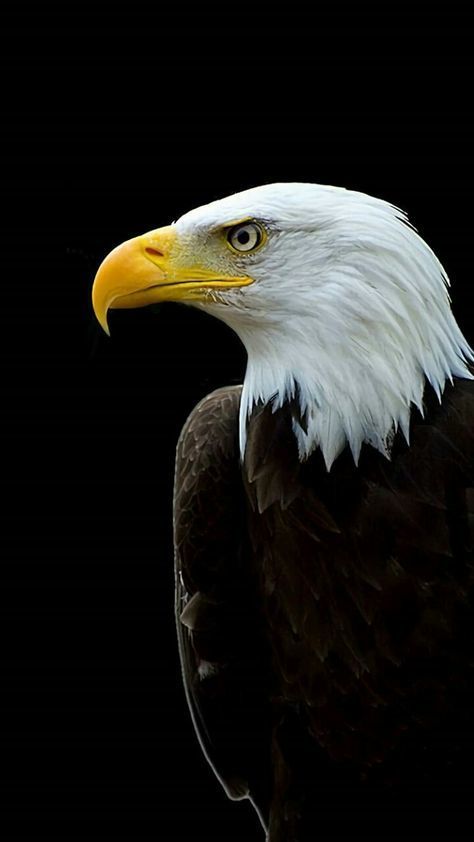 Thursday, March 23rd from 5-7 is the Spring Family Fun Night at WBE!! There will be make & take activities, snacks, and games for the whole family to enjoy! Plus, one free book will be given to each child! Sponsored by Title 1, Communities in Schools, & 21st Century CLC.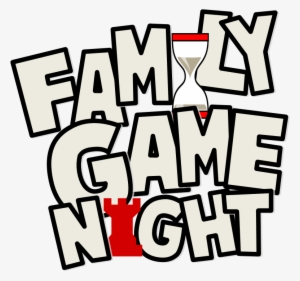 Visit
https://bit.ly/3ZY8s5A
to sign your children up for the K-6th grade summer camp! The program will run from June 5th - June 30th from 8:30 to 1:45. This program is completely free including transportation, field trips, & meals! Deadline to register is March 31st!!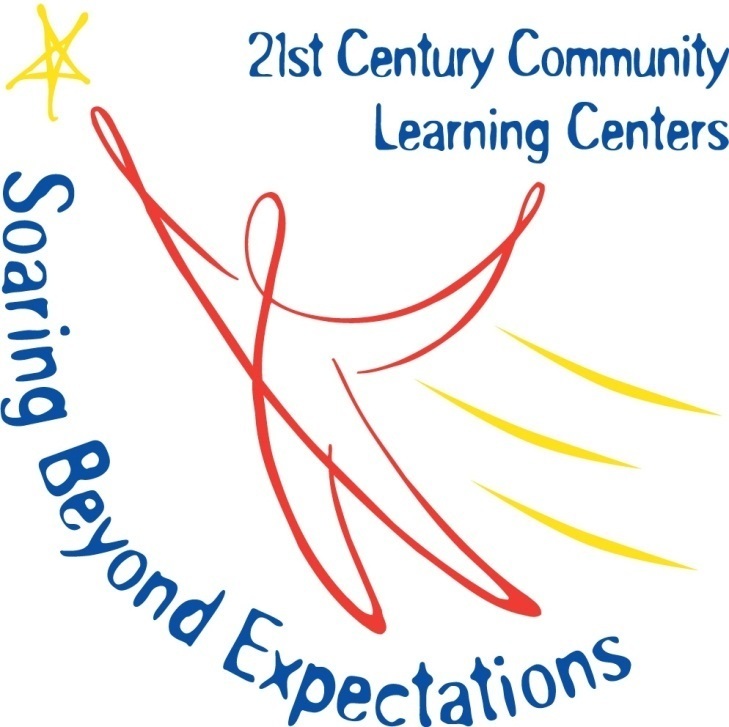 Fifteen Uniontown students attended the Uniontown FFA Livestock Judging Clinic on Friday and Saturday March 10th and 11th instructed by Mr. Sutton. We had students from grades 4th through 9th. Students visited three local livestock operations where they evaluated sheep, goats and cattle. Each day started with live animal evaluation followed by oral reasons practice in the afternoons. On Friday the camp visited Brillhart Show Lambs and Goats and then judged cattle at Gilliland Angus Farm. They spent the afternoon practicing oral reasons on the campus of Ft. Scott Community College with FSCC Livestock Coach Conner Vernon. On Saturday the students traveled to Hepler and judged more classes of cattle at Harris Livestock. They spent the afternoon practicing oral reasons at the UHS Ag Building. Thank you to the Brillhart's, Gilliland's and Harris' for hosting us and to FSCC Livestock Coach Conner Vernon for helping with reasons. The students will have a chance to compete in up to seven livestock contests after spring break!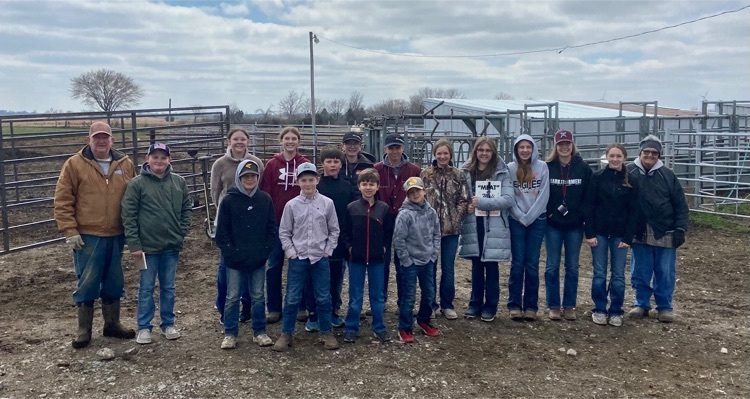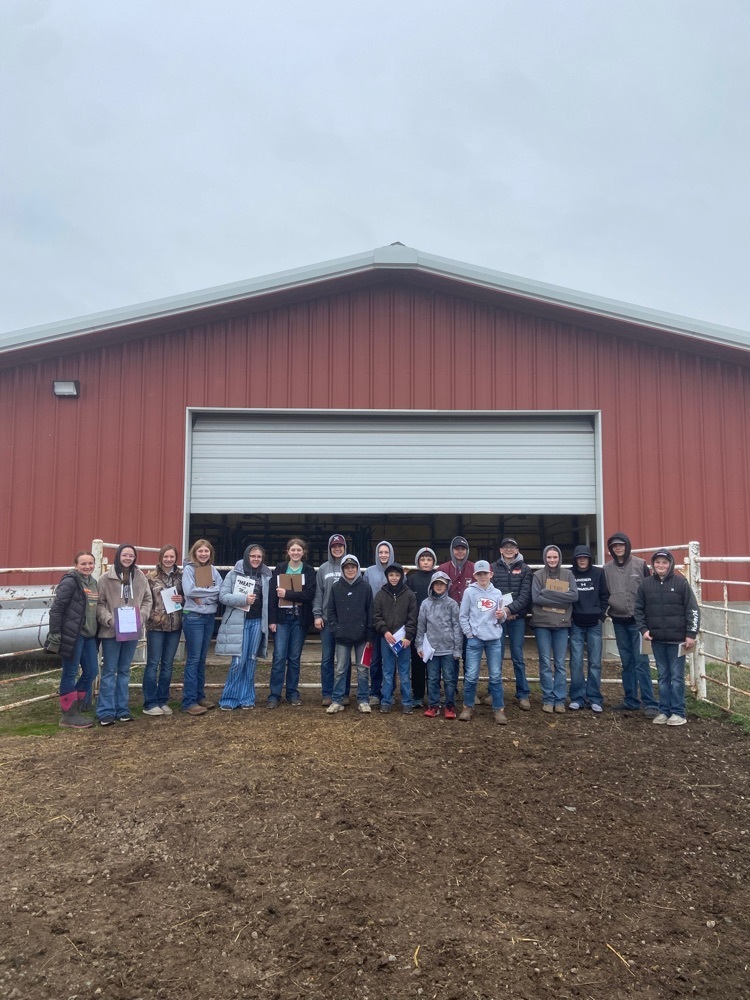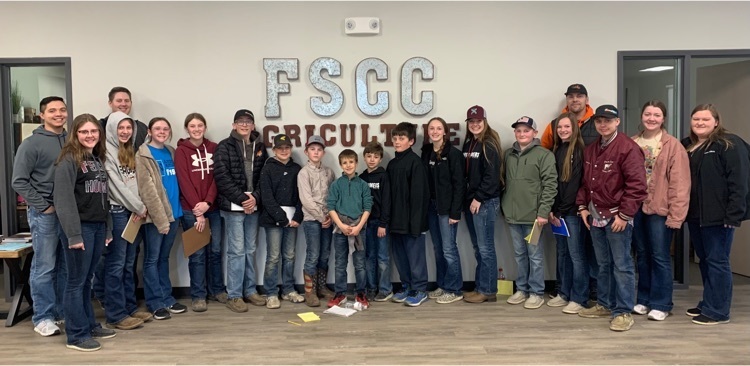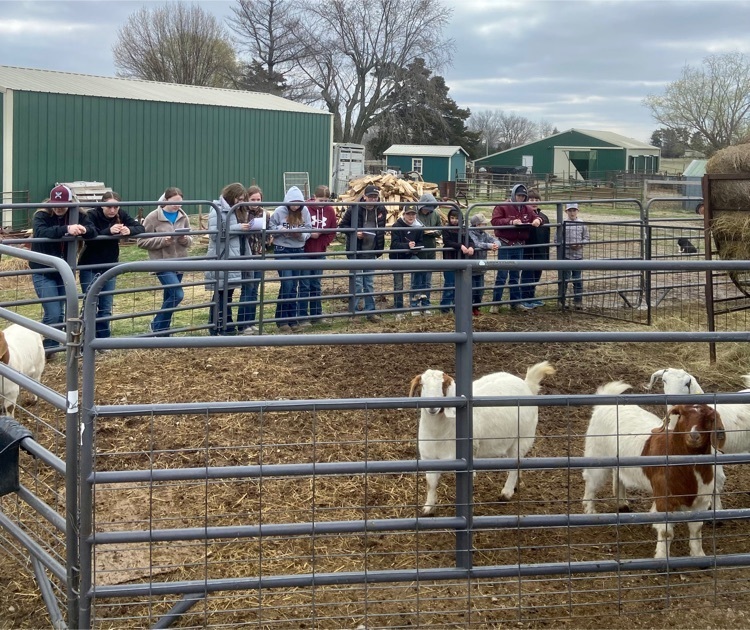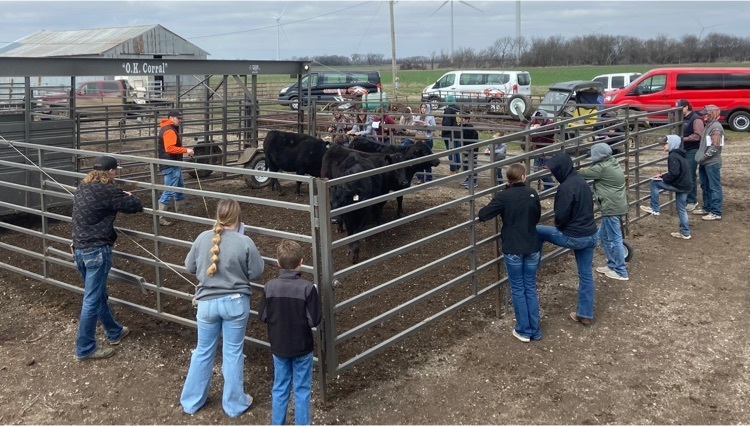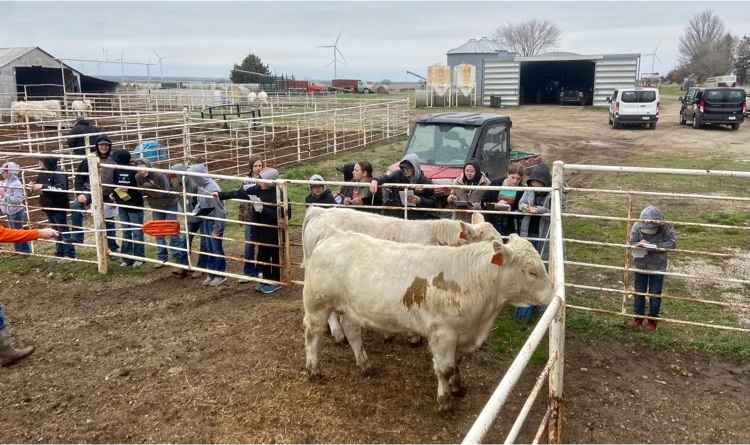 Congratulations to Colter Powell for being selected to the Second Team Three Rivers League All-League Basketball Team!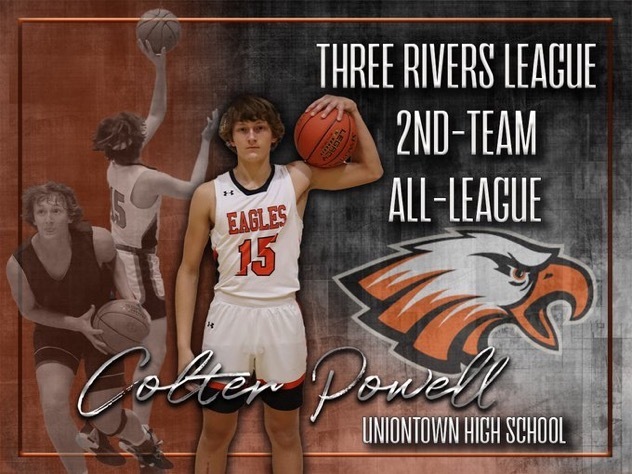 Congratulations to Brooklynn Dreisbach for being selected to the Honorable Mention Three Rivers League All-League Basketball Team!

Congratulations to Rylee Coulter for being selected to the Second Team Three Rivers League All-League Basketball Team!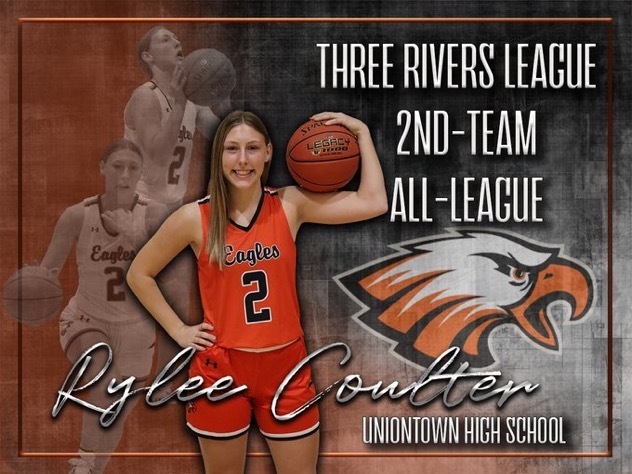 Congratulations to Reese Gorman for being selected to the First Team Three Rivers League All-League Basketball Team!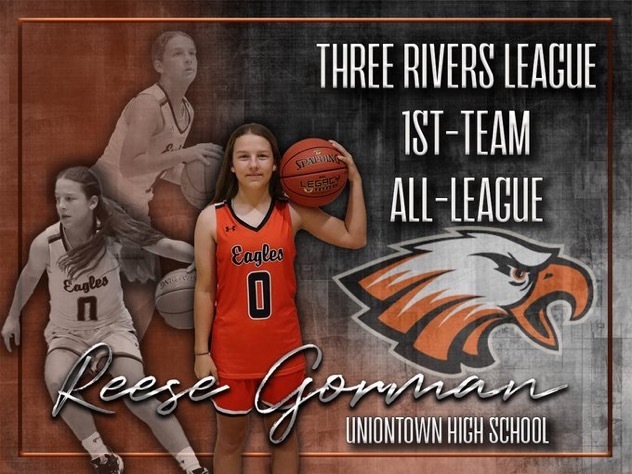 Industrial Tech student Spotlight of the Week goes to Matt Poyner. Matt has made several of these flags and is working on several more for family members. Matt is a very hard worker and is very skilled in the shop setting.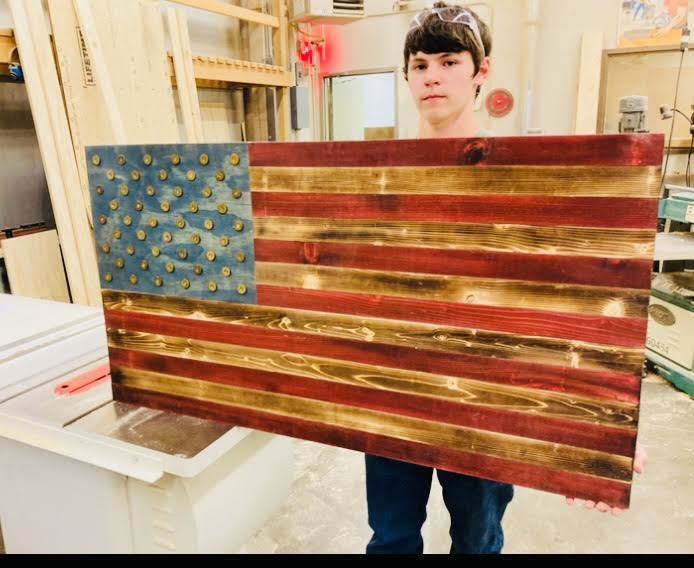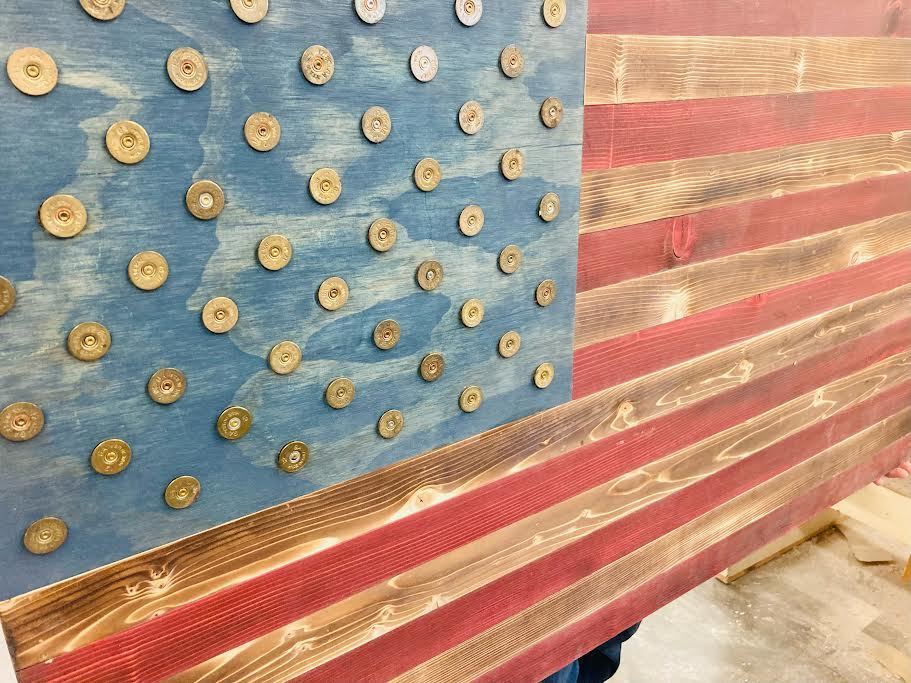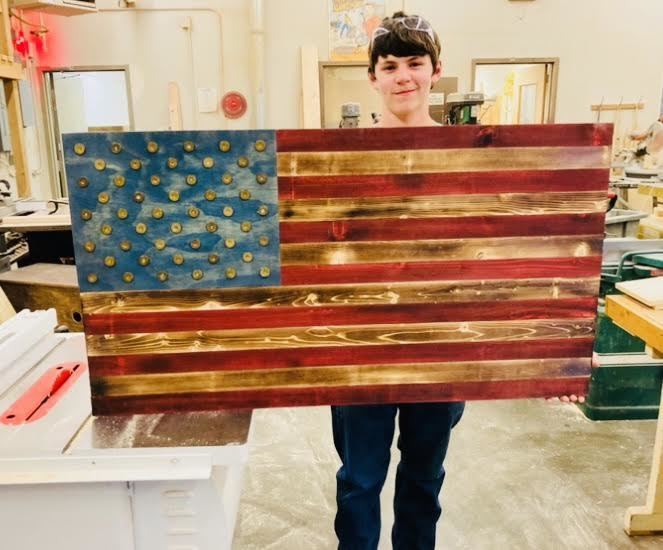 We had a good day at the Southeast District FFA Dairy Cattle Judging contest! 3rd High Team Overall- JR/SR Division Byron Fry was 7th High Individual Brycen Stewart was 14th Individually Adysin McCarley was 15th Individually 3rd High Team Overall- FR/SO Division Lane Stewart was 5th High Individual Macy Schoenberger was 9th High Individual Masen Powell was 14th Individually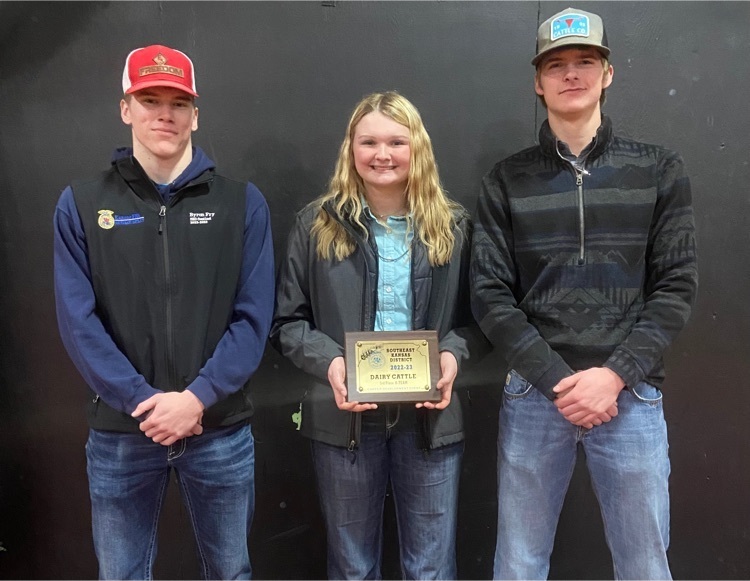 Reminder: UJH/UHS Parent Teacher Conferences are tonight Wednesday, March 8th and Thursday, March 9th from 4:20p.m.-8:00p.m.
Thank you FSCC for hosting our 10th, 11th, & 12th grade students on Monday! Students received a free shirt, lunch, a personalized tour of campus and loads of information! Parents/Guardians, come see Marcus Page will be at parent teacher conferences to answer any questions!!