Eagle Baseball/Softball Fans: Due to weather Conditions there will be no Baseball or Softball Games Played today.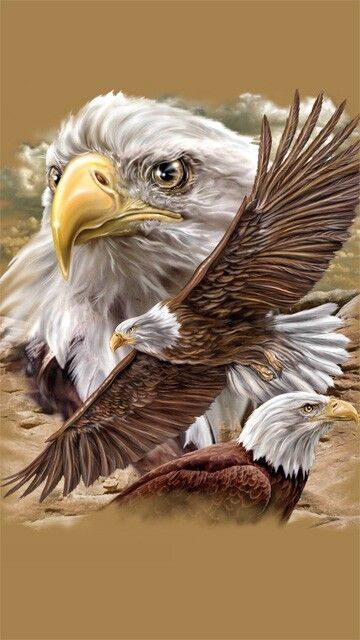 Eagle Track Fans: Due to weather Conditions The Track meet scheduled for today at Humboldt Has been Moved to Monday 5/9/22. Stay Dry today & Soar Like an Eagle.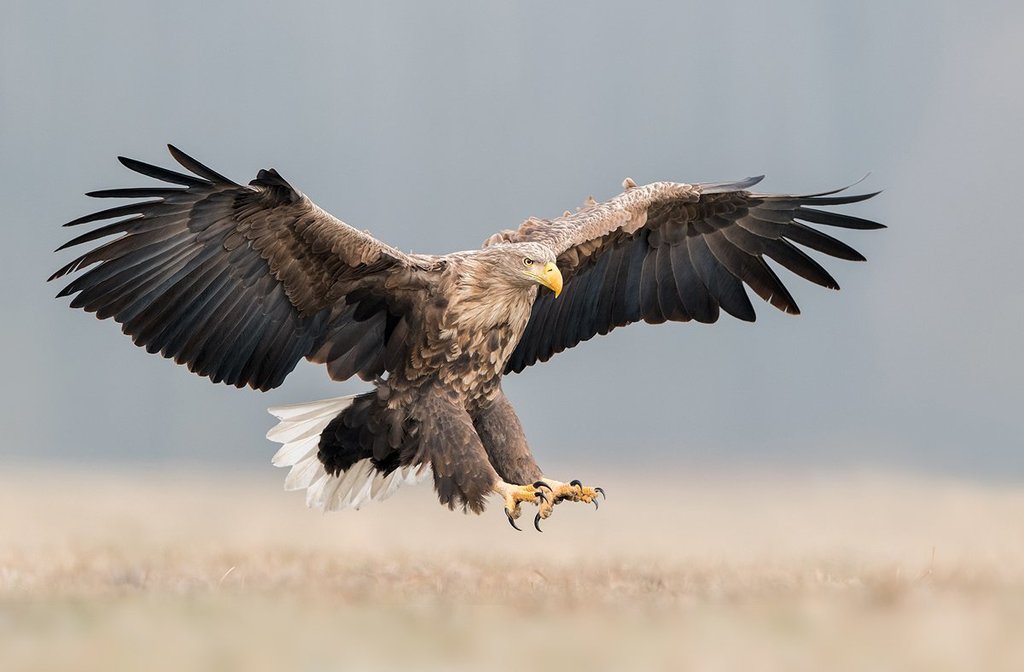 The UHS Choir performed today at World of Fun in Kansas City. They performed well, scoring a whole rating higher than at State Large Group! The 6th-12th grade Band & Choir concert is Tuesday, May 10th at 7pm in the UHS gym. Hope to see you there!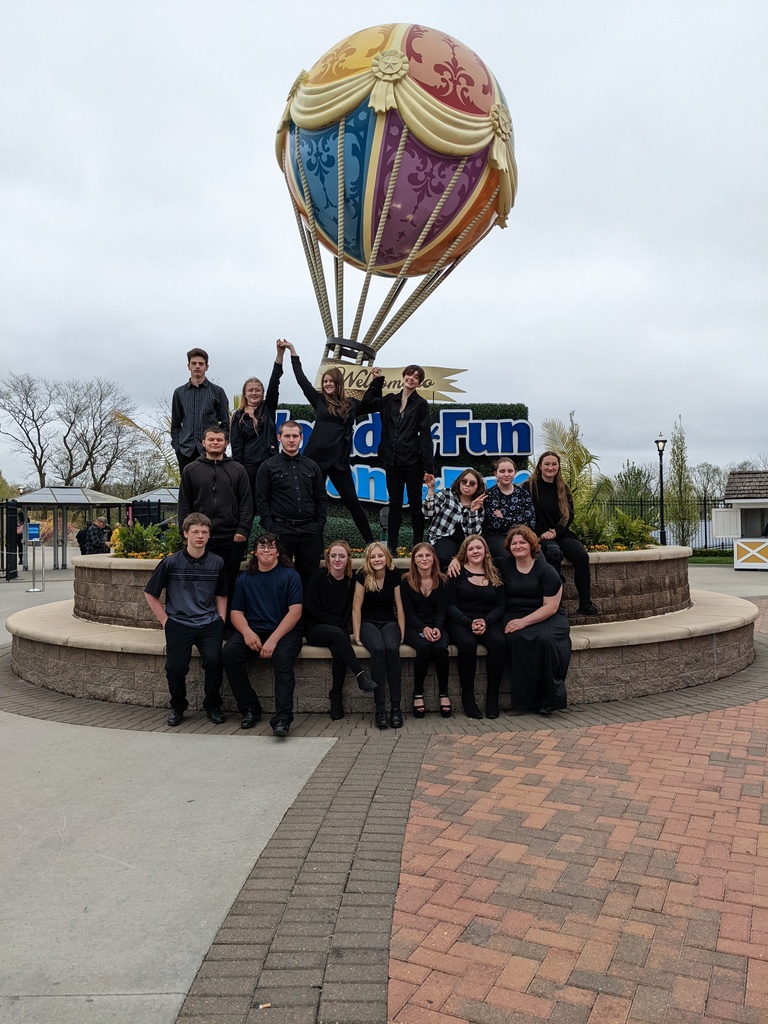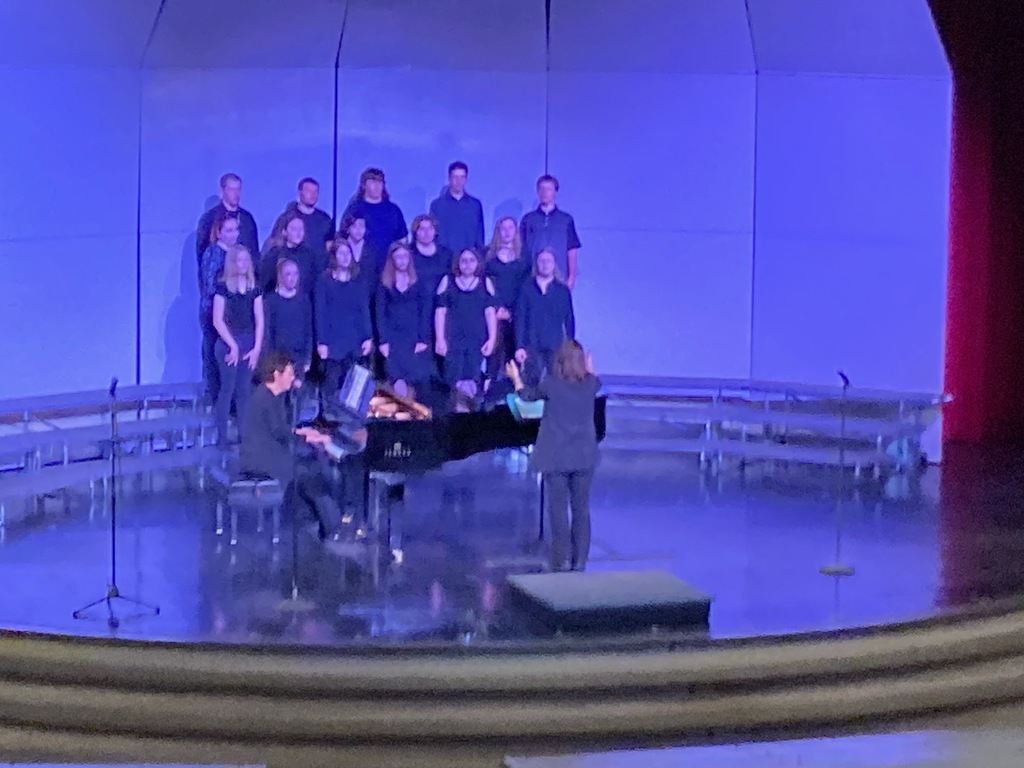 Ian McClure has signed a letter of intent for track at Neosho County. Front row (L to R) Dustin McClure, Ian McClure and Shana McClure. Back row (L to R): Coach Dustin Miller, Steve McClure, Mary Beth McClure, Coach Trenton Miller & Head Coach Jackie Hall. Congratulations Ian!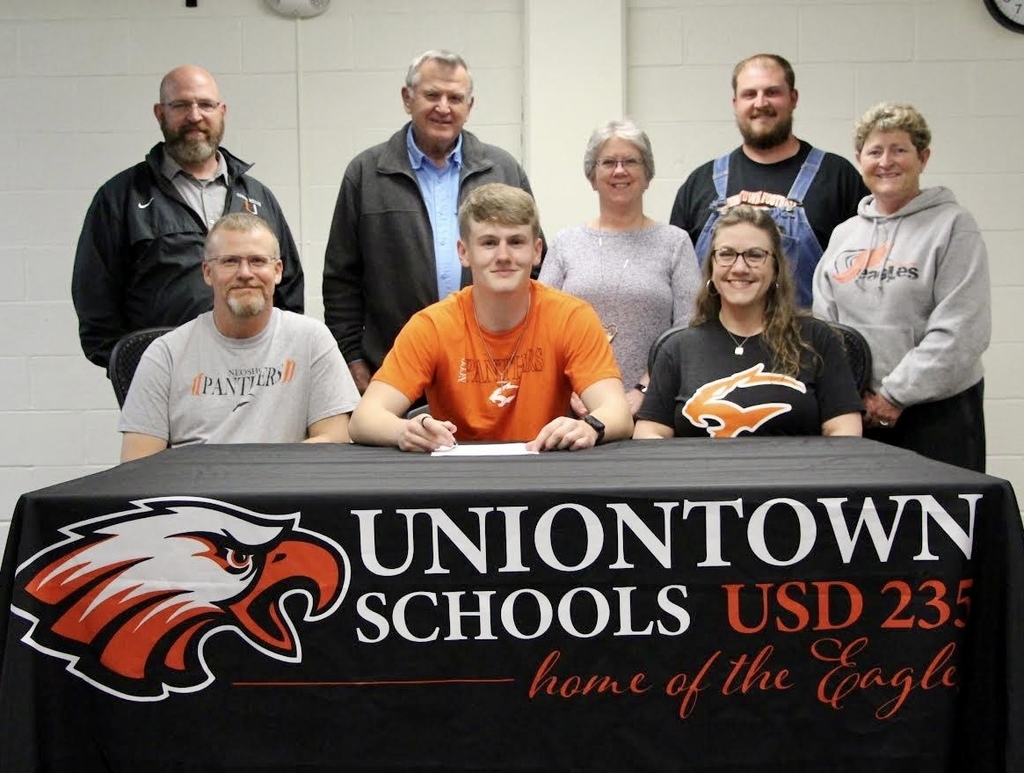 The UHS Percussion Ensemble traveled to Wichita (4/29) to perform at the KSHSAA State Solo/Small Ensemble. The ensemble performed very well, earning a II (Excellent) rating. Members of the ensemble included: Kera Lawrence, Jayden Shore, and Emma Carlson. Congratulations!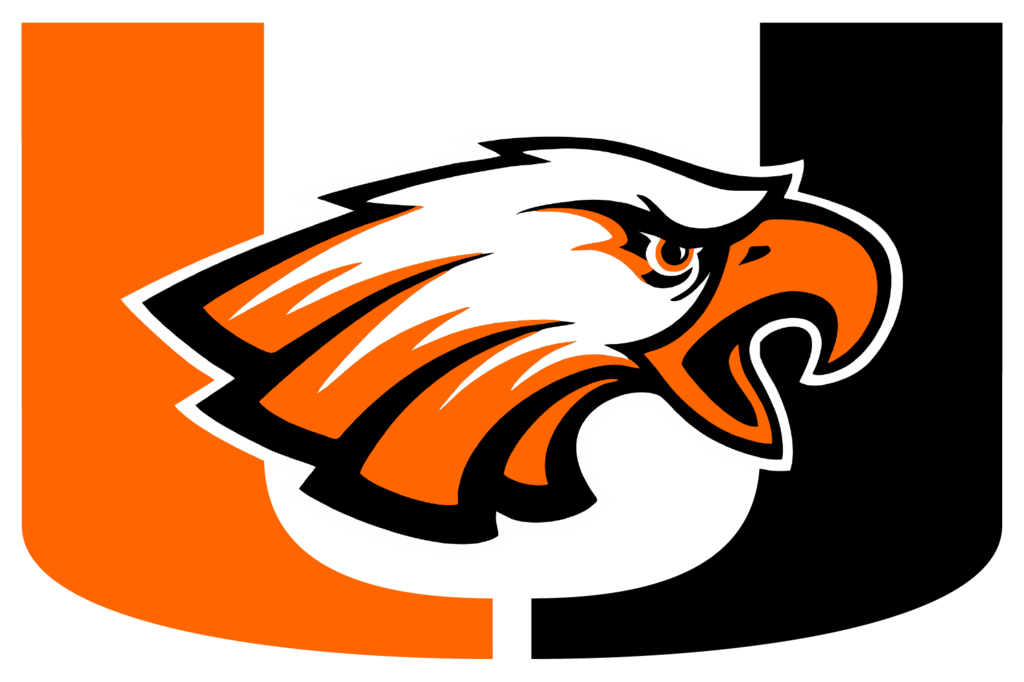 Reminder: Free KSHSAA 2022-23 Sports Physicals are being offered this Wednesday May 4 during the school day. Pick up a KSHSAA Physical Form ahead of time from the office, fill out the General information & Sign all Parent & Student Sections and return them to school before 5/4.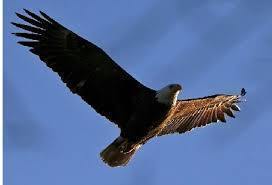 Uniontown High School Senior Awards Assembly and Scholarship Recognition is this evening at UHS. Congratulations to the Class of 2022!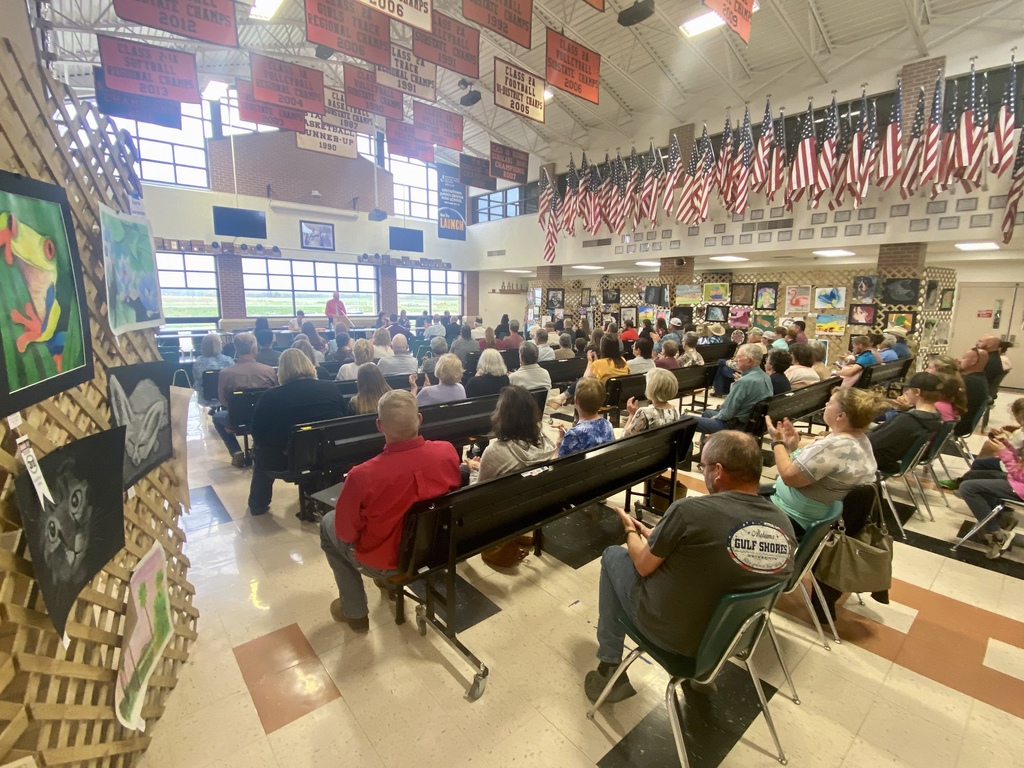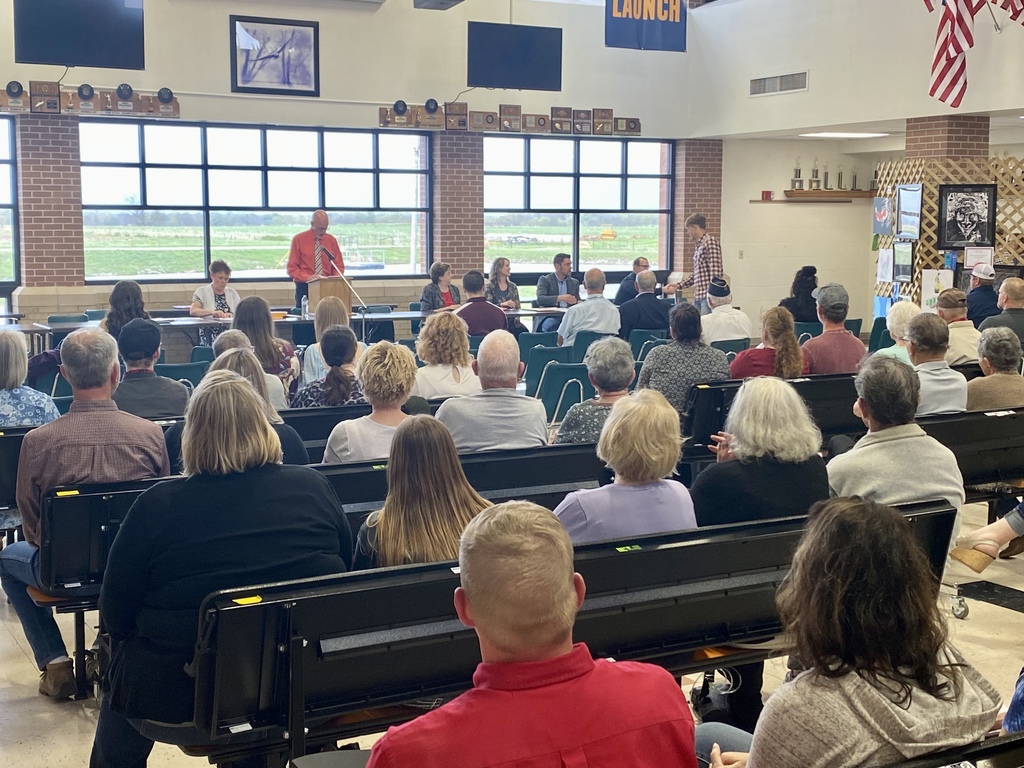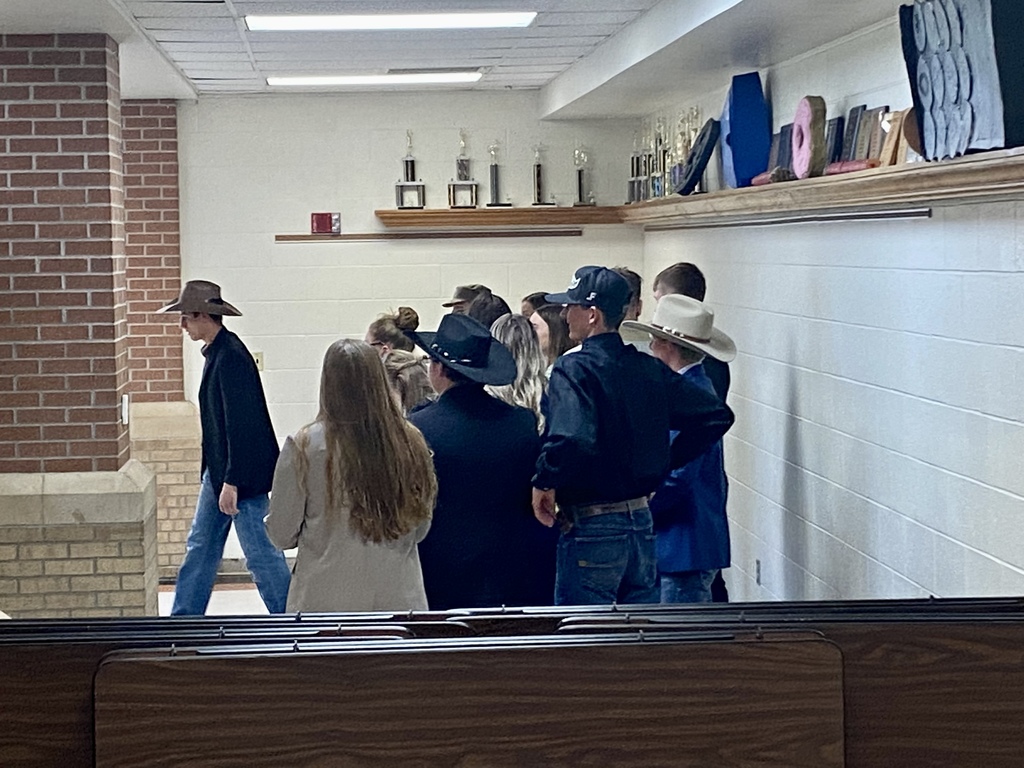 Eagle Fans: JV Baseball/Softball Game times @ Southeast Cherokee for Saturday morning (04/30) have been changed to 10:00 & 11:45 AM. In case of poor weather conditions a decision to play or cancel will be made by 7:45 AM. - Jim Mason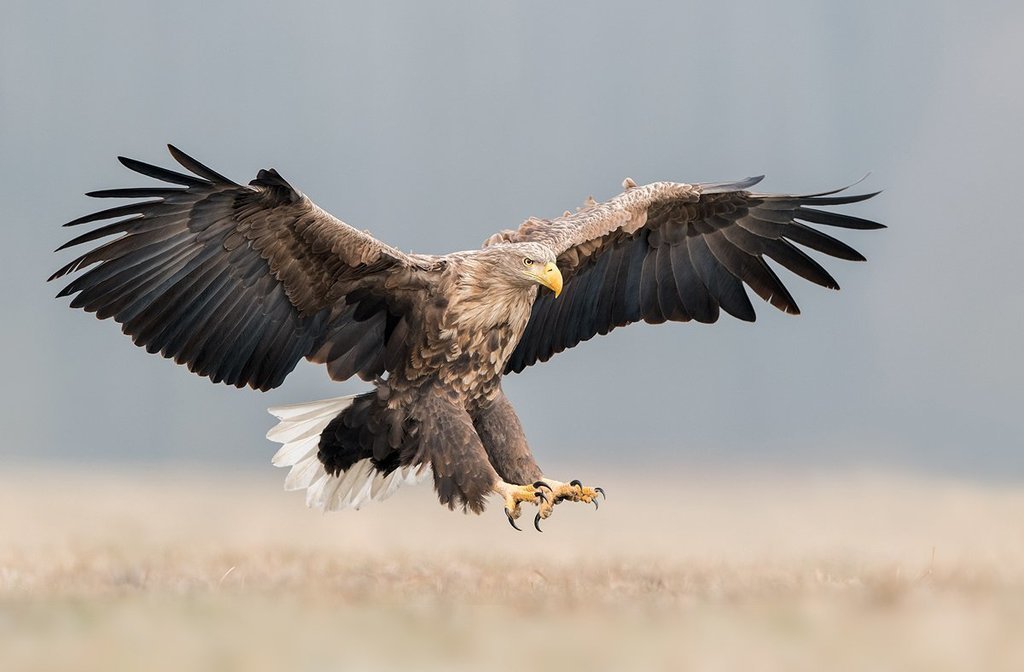 Uniontown agriculture students had an excellent field trip today touring both the Quapaw Processing Plant and J-M Mushroom Farm both near Miami, OK. At the processing plant students were able to watch the slaughtering and processing of hogs. They also learned about "Ready to Eat" products and the smoking process used. The J-M Mushroom Farm tour was extremely interesting. We toured the process of making compost, growing the mushrooms from seed and the harvesting and packaging processes. Students earned the opportunity to attend the trip by having enough FFA Activity points, selling 50 or more Blue and Gold items and having good grades in all of their classes. 16 qualified, 8 ended up attending.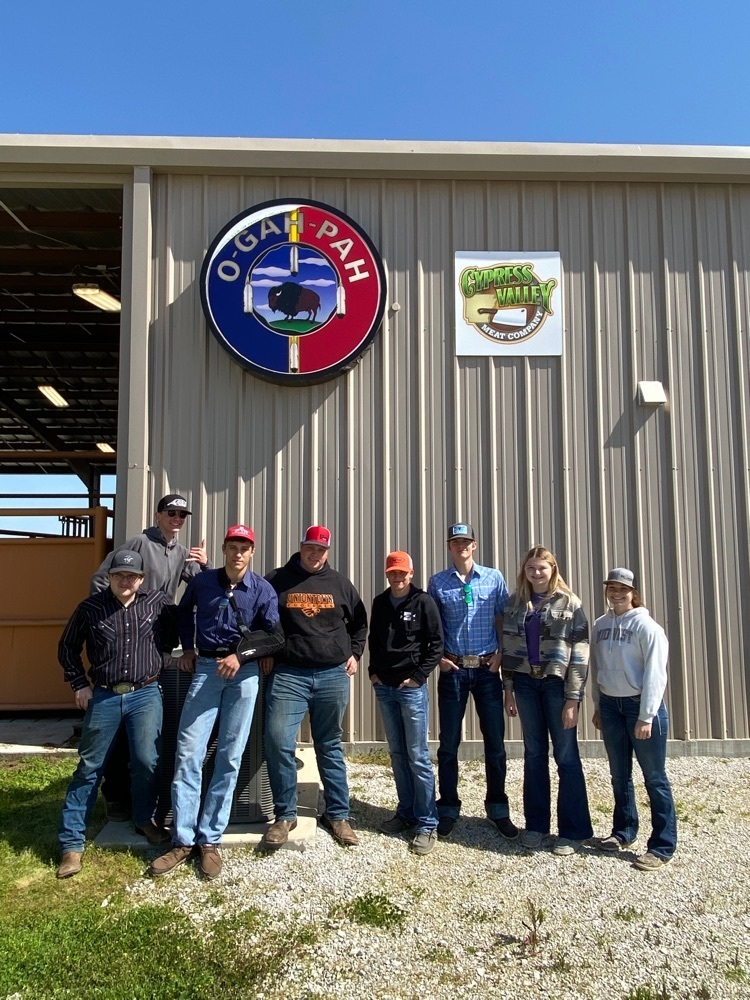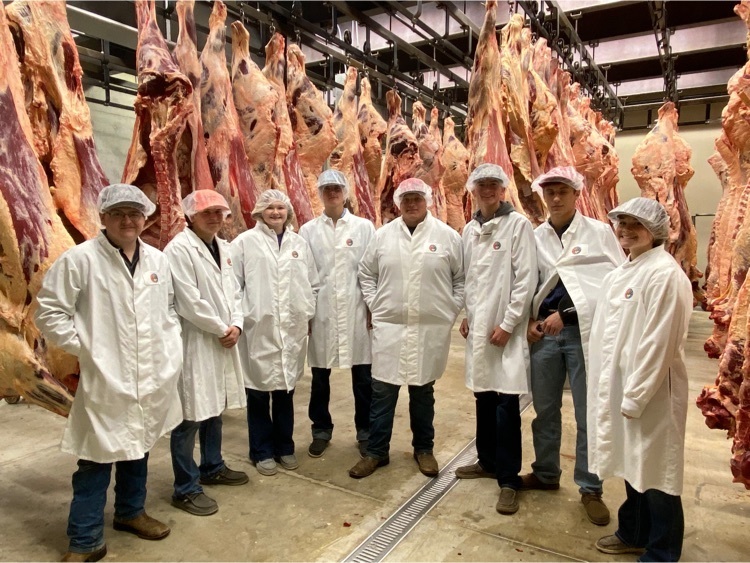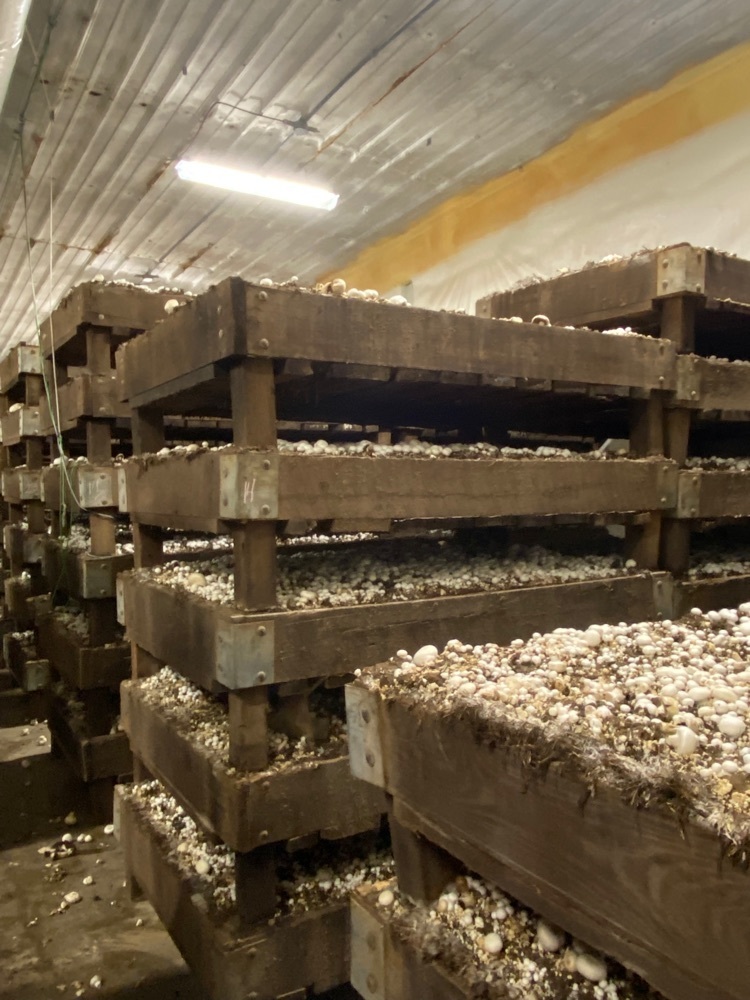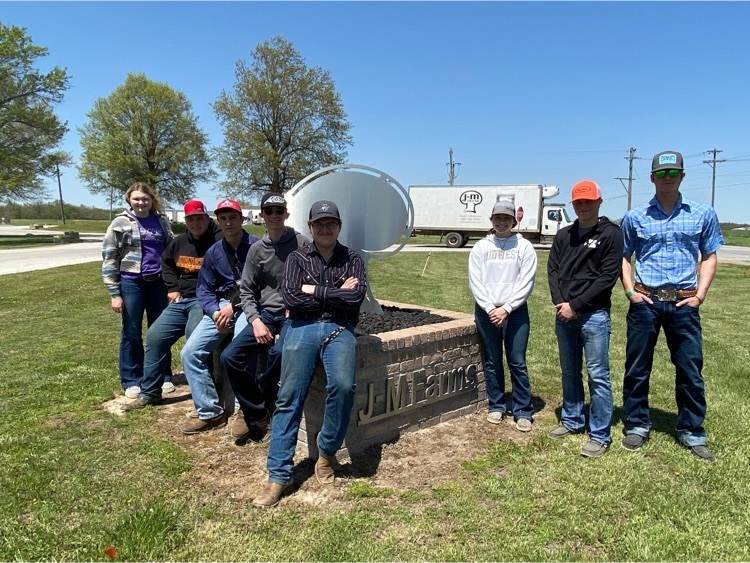 Uniontown will be offering KSHSAA sports physicals on May 4! Forms are available in the UHS offices. Please let your student athletes know as well as any others participating in extracurricular activities. Let Jim Mason or Jackie Hall know if you have any questions.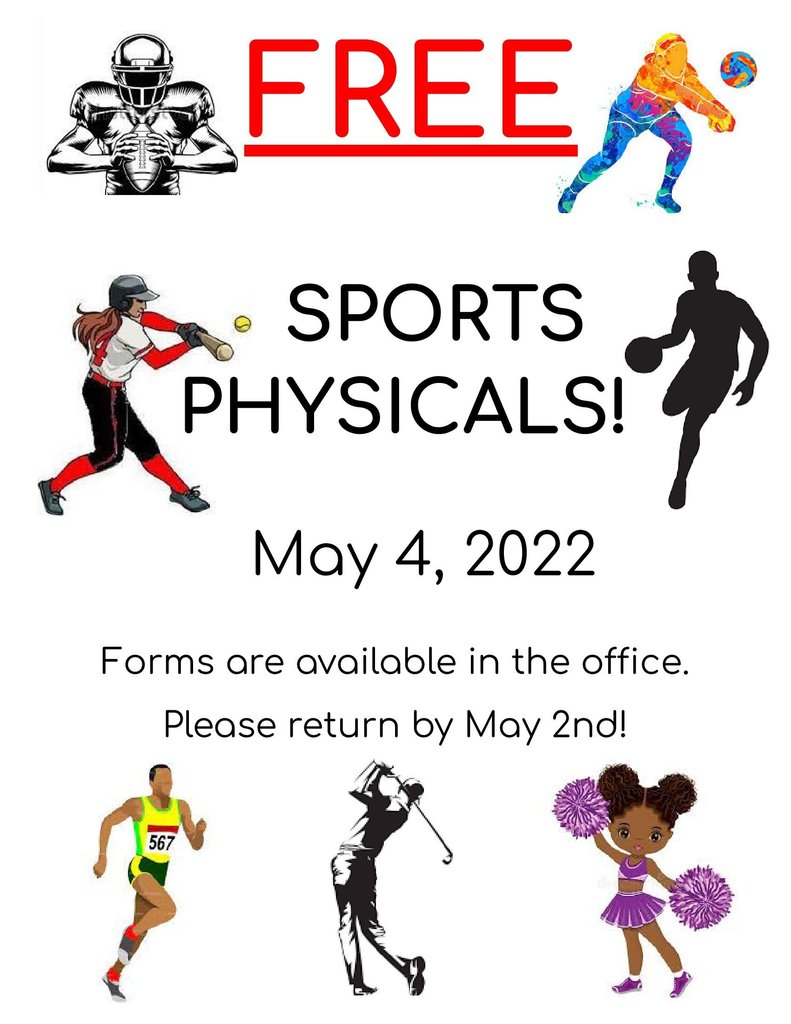 It's official! UHS senior Bryce Eck signed his letter of intent with the FSCC Rodeo Team. Congrats, Bryce! We look forward to following your college rodeo career and beyond!

4/25 Varsity Baseball @ Chetopa Game 1 Uniontown-12 Chetopa-6 Game 2 Uniontown-11 Chetopa-0 The Eagles are now 6-4 on the season.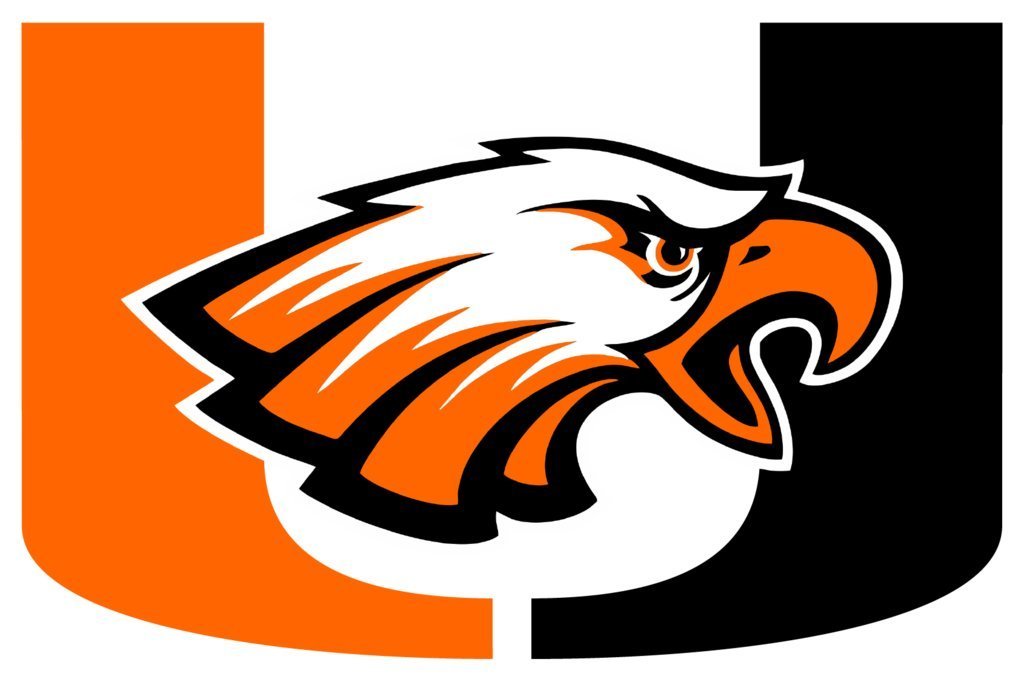 4/25 Varsity Softball @ Chetopa Game 1 Uniontown-22 Chetopa-3 Game 2 Uniontown-33 Chetopa-2 The Lady Eagles hit 7 home runs on the night. Pictured left to right: Kaydra Woods hit two, Alexa Fuhan hit four (Including 2 grand slams) and Rylee Coulter hit one. The Lady Eagles are now 11-3 on the season.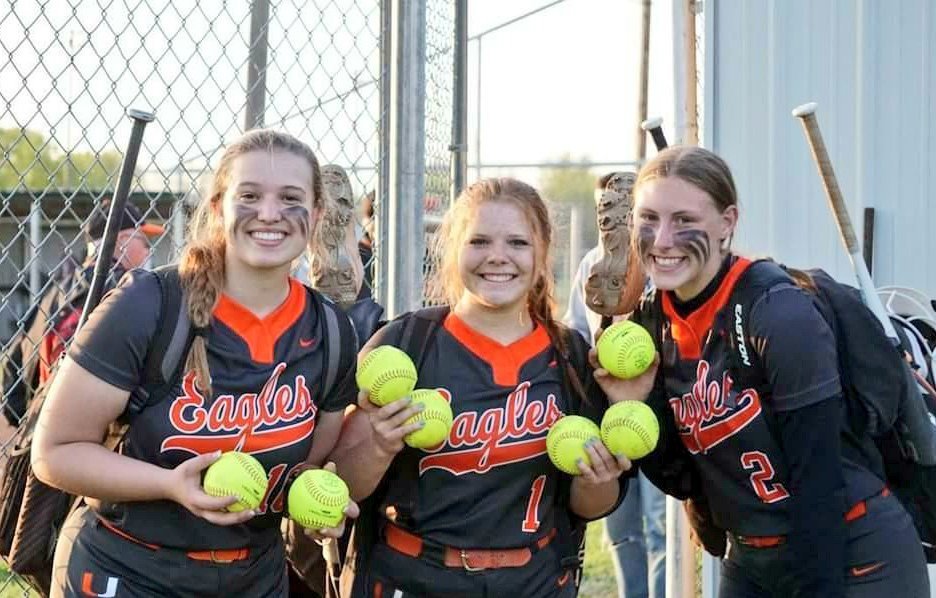 Eagle Fans: Due to the weather forecast, Thursday's games with JHL have been moved to Wednesday . It is late in the season & make-up dates are already used up. I apologize for conflicts a Wed. night game may cause but in this isolated case, we need to make it work. - Jim Mason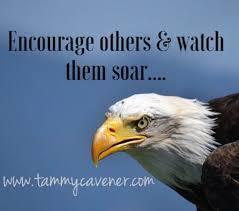 Reminder: Senior Awards Night is this Friday. April 29, in the JH/HS Commons at 6:00 pm. Senior School Awards will be at the beginning followed by the scholarship presentations.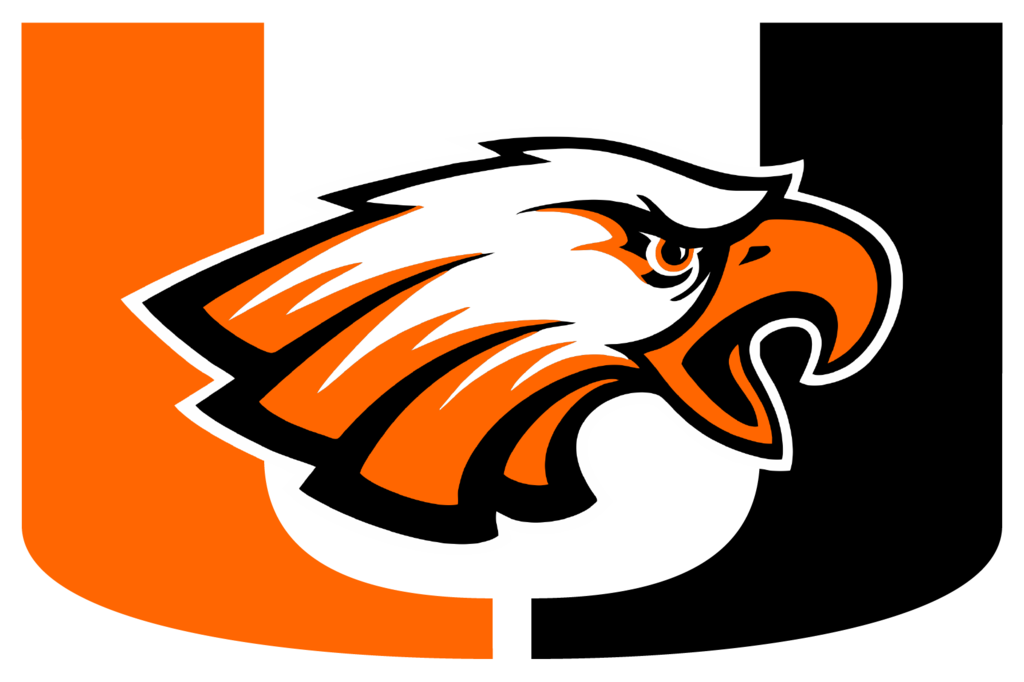 Uniontown HS 2022 Prom Walk-In was held at 6:00 PM. It was a great turnout to watch the students arrive at Prom!
Uniontown Junior and Senior High School invites the community of Uniontown and the surrounding area to come and check out the students' PBL projects from this semester on Monday April 25 and Tuesday April 26 from 8-10:30AM. PBL stands for Project Based Learning, and the students were given the opportunity to choose a project to delve deeper into learning. Come and see what the students have been doing this semester every Wednesday, our "Eagle Day"!

Did you know that USD235 has a WORLD Champion Speed Stacker? Mrs. Jackie Hall and her teammate, Mrs. Kathy Zink (a PE teacher in Olathe, KS), recently competed in Colorado and won their age division! Congrats, Mrs. Hall and Mrs. Zink -- Speed Stacking Doubles World Champions!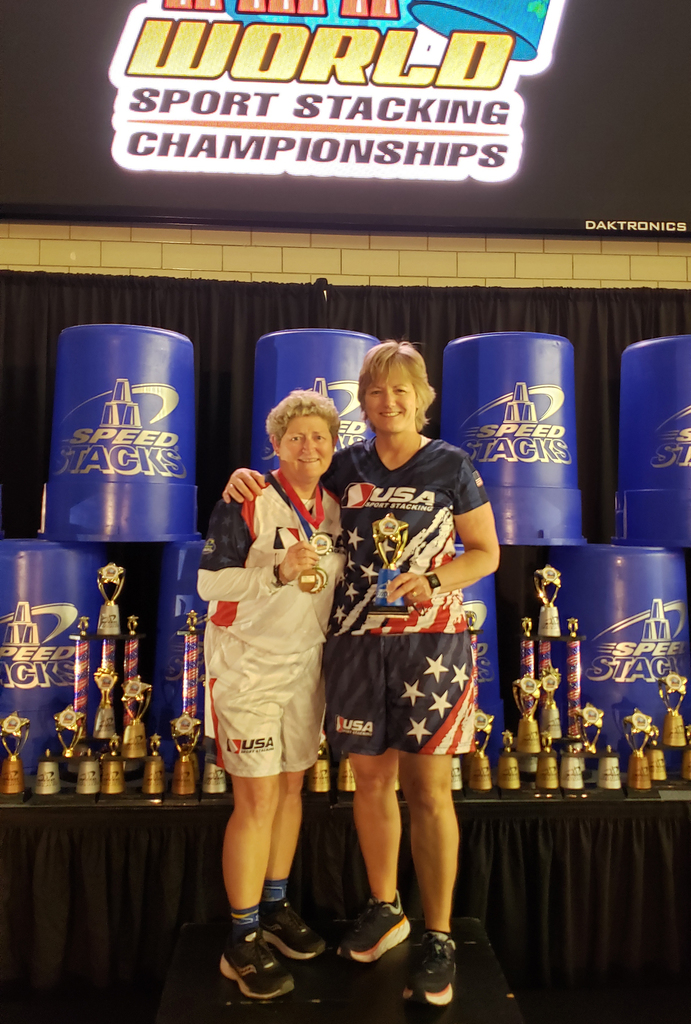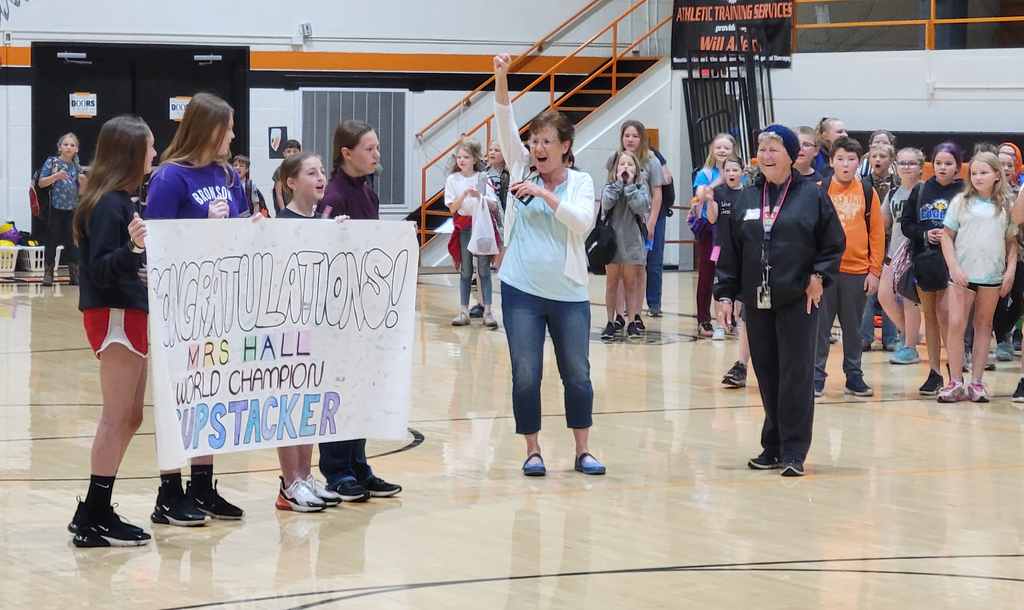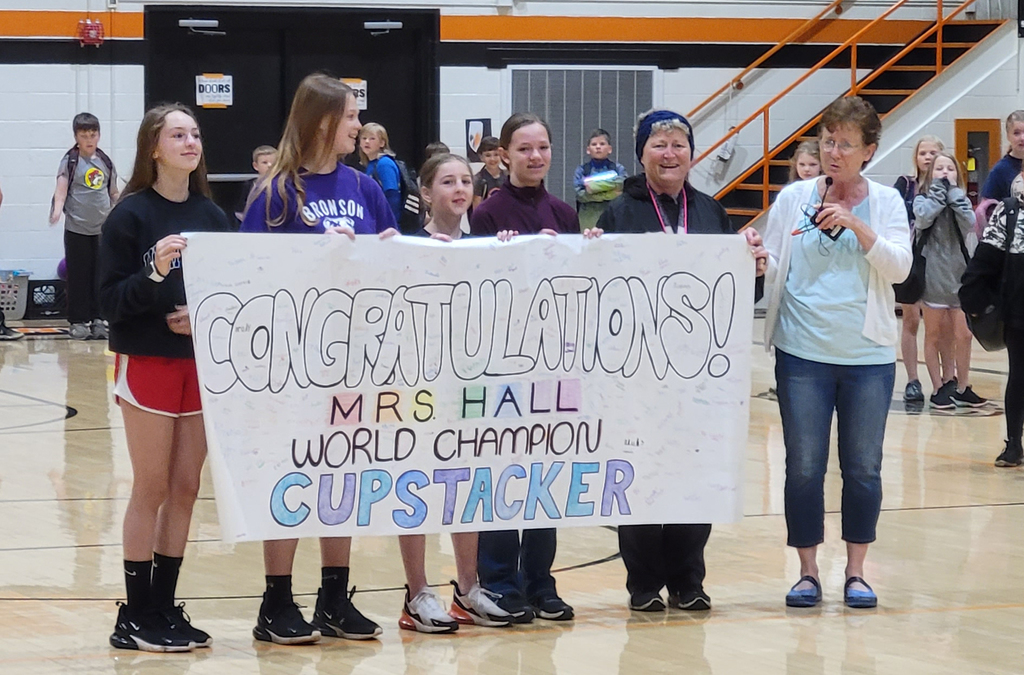 Uniontown HS Prom on Saturday, April 23. Walk-In begins at 6:00 PM. Prom is from 7:00-10:30 PM.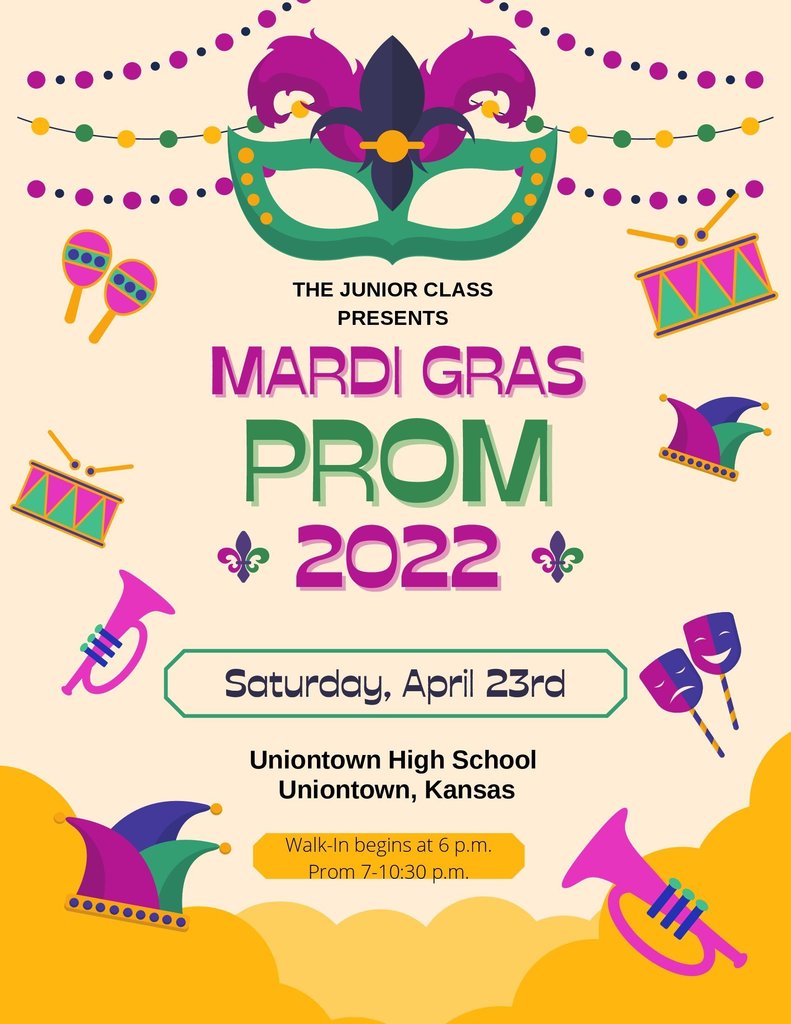 JH Track competed at Northeast Arma on April 21, 2022. The following placed in the top 6 earning points.   Kali Stagg-Long Jump 3rd, 75M Hurdles 1st, 200M 3rd Camilla Cagle-100M 3rd Katie Martin-400M 4th 4X100M Relay 2nd (Wolf, Schultz, Cagle, Stagg)   Zoey Hull-1600M 1st, 800M 2nd   Hunter Johnson-75M Hurdles 1st, 400M 3rd, 800M 4th Hunter Bartlett-75M Hurdles 2nd Max Wehry-75M Hurdles 3rd, 1600M 2nd, 800M 6th Kole Harris-1600M 3rd, 800M 5th Keenan Keller- 400M 4th Artie Pollreis-3200M 4th 4X100M Relay 3rd (Knight, Harris, Bartlett, Johnson)   Dylon Deibert-Shot Put 2nd, 75M Hurdles 2nd Heston Stewart-Shot Put 4th, Discus 4th Lane Stewart-High Jump 2nd, 75M Hurdles 1st, 100M 1st Kassen Woods-High Jump 6th Trent Eck-1600M 1st Seth Shadden-400M 4th, 800M 5th 4X100M Relay 2nd (Vincent, Deibert, Woods, L. Stewart) 4X200M Relay 3rd (Reed, H. Stewart, Deibert, Eck)   8th Grade Boys took 1st place overall 7th Grade Boys tied for 3rd place overall 7th Grade Girls took 6th overall 8th Grade Girls took 8th overall   Many new PR's were set today. It was a good competitive day for the athletes. Great job Eagles! Coach Knight